Exclusive Interview with Mr. Pauer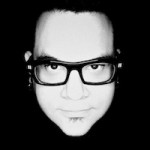 Entertainment Affair had the opportunity to interview the DJ/producer/remixer, Mr. Pauer, who was at the time preparing for his tour in Venezuela. Mr. Pauer, who is currently residing in Miami, Fl. has a very hectic summer schedule as he plans his trips to Venezuela and New York. Mr. Pauer is better known for his musical influences and remixes which include rock, new wave, house, "cumbia", and tropical which creates a dynamic musical experience like no other. Mr. Pauer was sharing with Entertainment Affair on how he was somewhat anxious about his upcoming trip to Venezuela. Here is the exclusive interview Mr. Pauer and EA had:
EA:
We know that you will be traveling to Venezuela (country of origin) to promote your album, Soundtrack, how do you feel about returning to Venezuela?
Mr. Pauer (laughing):
I am very excited about going to Venezuela because it will be the first time that I will be promoting Soundtrack outside of the US. I am anxious and nervous but I know that everything will be fine and I will also see my friends and family.
EA:
What sparked your interest in music or becoming a DJ?
Mr. Pauer:
My interest in music began when I was about 8 or 10 years old.  My mother would listen to "boleros" , my father would listen to traditional venezuelan music while my siblings listened to pop music.  I would always listen to rock in Spanish and English. When I moved to Miami, I still wanted to have a connection with music. The dj part came 10 years ago when accidentally I had to play Spanish rock and mix it at a party. To make the party happen I had to blend all types of musical influxes.  When you're a rocker in Colombia or Venezuela you're not only listening to Spanish but all types of influx and you need to learn how to mix them while creating a different type of musical experience.
EA:
Recently you just had single of the week  with "cumbion del sur", you will be in Central Park playing with other artists. How are you coping with all this success that has been coming your way?
Mr. Pauer:
I am really excited, thankful, and happy. I've been involved for more than 18 years and I  have been working with different areas of  music. I'm living day by day (laughing).What the day is bringing as far as Mr.Pauer goes, I am just going with the flow. There is a shift of activities and I'm spending less time in Miami.  I am also flying all the time but I'm not afraid of airplanes. I love going to different places and exploring other types of music. I like sharing a stage and finding out about the local bands and what types of musical influences are being used by these bands. I'm passionate about finding new music and meeting producers, rappers, djs; It is part of my mission to explore and come with new sounds and a bring a new music scene to people.
EA:
Tell us more about fabrica link? Where did the idea of the website fabrica link come from?
Mr. Pauer:
The actual party where I accidentally had to DJ was called Fabrica.  Fabrica Link is about the music scene in Miami.  It is about informing people about what is going on with the music industry and which bands are playing in the area. It talks about different types of music, bands, and what is going on with the music scene in the area.  There is amazing art and culture in Miami, sometimes we do not see that.  We also send a weekly planner informing the followers on what is going on.
EA:
Any other projects that you would like to share with us?
Mr. Pauer:
I would like to talk about Soundtrack, which is my first release. Soundtrack applies different influences (indirect /direct) of my personal experiences while growing up. I grew up being a rocker but my mom used to listen to boleros and more traditional venezuelan music.  After being in Miami for 18 years, I began listening to different genres and combining music like from the Gorillaz and Jose Jose which creates different music influences.  This new music comes together to meet. Soundtrack, is a collection of songs that are loosely defined as "Electropical" beats.  The production value is aimed at inviting you to dance, despite cultural backgrounds.
EA:
Any plans to visit los angeles, ca? any other places?
Mr. Pauer:
I will be in Venezuela from June 9th-June 19th. Then I will be heading out to New York. I am also planning for a West Coast Tour. The West Coast Tour  will include cities like San Francisco, Portland, Van Couver, Seattle.
For more information on Mr. Pauer, go to www.mrpauer.com
Media Contact:
Digital Girl
www.digitalgirlinc.com