Nickelodeon and Televisa Bring "Reach For a Star" to Nick at Nite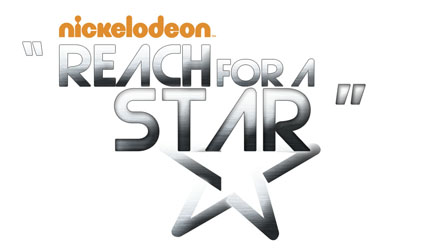 Nickelodeon, in partnership with Televisa, has ordered 80 episodes of a groundbreaking, original one-hour U.S. adaptation of the popular Mexican telenovela, Reach for a Star (Alcanzar una Estrella) for Nick at Nite. Reach for a Star is a single-camera, daily series following a teenage girl whose life changes completely when she becomes a star and wins the love of her teen idol. Reach for a Star will be produced in association with Sony Pictures Television and is set to premiere later this year on Nickelodeon's nighttime block for families--Nick at Nite. Production begins in March in Los Angeles, Calif.
Reach for a Star follows Nickelodeon's success with its live-action serialized series, House of Anubis and Degrassi. Nickelodeon has also experienced tremendous success with the format in Europe and Latin America. The Reach for a Star series is an adaptation of the hit Mexican telenovela, Alcanzar una Estrella, first broadcast on Canal de las Estrellas and Univision in 1990. The success of the series led to a film and sequel telenovela starring Latin American pop sensations, Ricky Martin and Sasha Sokol.
Reach for a Star follows a smart, shy and independent high school senior, Loren, who has ambitions of being a songwriter and secretly sends her song lyrics to her celebrity crush, rock superstar Eddie Wild. Loren's wildest dreams come true when she not only wins a songwriting competition sponsored by Eddie, but strikes up a friendship with her idol. Eddie sees beyond Loren's potential as a songwriter and gives her a first break as a singer, and when the truth about his less-than-faithful girlfriend Chloe is revealed, Eddie and Loren's friendship blossoms.
Nick at Nite is Nickelodeon's nighttime programming block that features popular hit family comedies including the Emmy Award-winning series Friends, My Wife & Kids, George Lopez and The Nanny.
SOURCE Nickelodeon