Project X: A New Type of Party Movie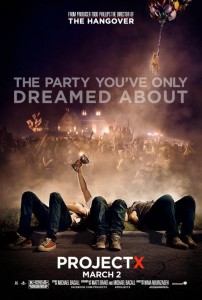 "Project X" is the new found-footage movie that brings the all-night party movie genre to the next level.
Produced by Todd Phillips (The Hangover) and directed by Nima Nourizadeh from a script by Michael Bacall and Matt Drake, the movie follows three high school seniors on a mission to throw a party that no one will ever forget… but nothing could prepare them for this party.
"To me the best thing you could say about this movie is, and I'm not comparing it because it's one of the ultimate movies, it's this generations' version of Risky Business. He got in over his head in that movie. This is the raw real version of that. It definitely has its own style" said producer Todd Phillips.
The movie was jokingly titled Project X because it was an experimental comedy then it stuck. From inception it was about discovering new talent.
"It's great discovering new talent in front and also behind the camera" Phillips noted. "Ivan Reitman hired me to do Road Trip after just having done some documentaries and commercials. It's a similar vibe with Nima."
The found footage aspect was the biggest draw for director Nima Nourizadeh. With so many teen high school movies out there he wanted the level of realism to resonate with the kids and make them feel closer to something like this. "I've always loved the idea of the footage evolving throughout the film. We start off with just one perspective and then as the party increases and more people arrive you have kids with their flips, cell phones, you have the police dash cam, the chopper, the reporters, I just thought that was such a cool way to tell the story" said Nima .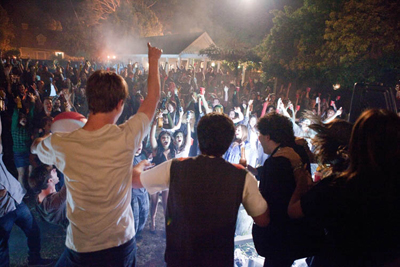 Writer Michael Bacall pulled from his own experiences and research from his other project '21 Jump Street', which is about undercover cops in high school, to pen the script. "I'd gone back to my old high school and hung out for a couple days talking to teachers and finding out what kids were getting in trouble for those days. And also listening to the kids and kind of cruising around. But yeah internet is a huge access for all things teenager."
When asked if this film has a comment to make about today's new generation and if it could've played in the 90s or 80s writer Matt Drake said, "Not in the style. Everything captured on cell phones and social media. It's more of an observation than a comment."
Project X hits theaters today!