Prince Royce Among Top Nominees for Premios Juventud 2012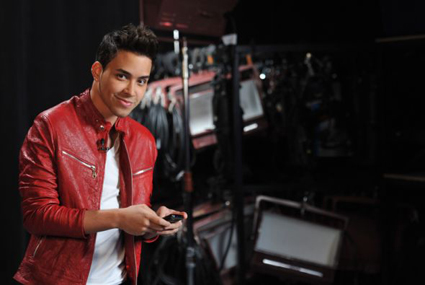 Prince Royce is one of the top nominees for Premios Juventud 2012 with 10 nominations including: Red Hot Artist; The Catchiest Tune for "Las Cosas Pequeñas"; Favorite Video for "Las Cosas Pequeñas", My Ringtone for "Las Cosas Pequeñas", My Tropical Artist; Favorite Ballad for "Las Cosas Pequeñas"; Follow Me (Best Social Media) and two nominations for The Perfect Collabo: "Ven Conmigo" with Daddy Yankee and "El Verdadero Amor Perdona" with Maná.  The Ninth Annual Premios Juventud Show will air live from Miami, Florida on the Univision Network, at 7pm on July 19, 2012.
Royce has just released his second album, PHASE II, which debuted at #1 in the U.S. and Puerto Rico, and remained in that position for three consecutive weeks.  "Las Cosas Pequeñas", the first single off the album, debuted at #1 on Billboard's Tropical chart and just a few weeks later reached the #1 position on Billboard's Latin Songs chart (including music of all genres) as well as number #1 in the Pop and #1 in the Tropical charts.  The album's second single, "Incondicional" is a romantic fusion of Bachata and Mariachi music that is beginning to play on radio stations throughout the US.
For more information on Prince Royce visit: 
www.princeroyce.com
www.twitter.com/PlanetRoyce
www.facebook.com/PrinceRoyce
Foto por: Felipe Cuevas/Univision.com