BRAVE: Edgar Rodriguez and his Dream Job at Pixar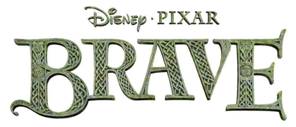 If we could ask an elementary grade student what he wants to do when he grows up, more than one would say: "to work on a Disney movie".  That's exactly what simulation artist, Edgar Rodriguez does. Born and raised in the island of Puerto Rico, Edgar works as a simulation technical director for Pixar. His credits include Ratatouille, Up and the highly anticipated, Brave. We caught up with him before the premiere of Brave and this is what the man with the dream job told us.
EA: What exactly do you do as a simulation artist?
Edgar: For this movie, Brave, I did the tailoring. I constructed the garments for different characters. I also defined the material of the cloth, like cotton or wool and set up to make sure that the actual cloth could hold its shape when the character's pose is exaggerated. The other duty that I had was running simulations over animations. After the animation is done, it is sent to my department and we will do the simulation of the cloth depending on the characters' movement.
EA: How much input do you have in the costume designing process?
Edgar: There's some room for suggestions. The designing could be interpreted. It is more to define the feel, not necessarily what exactly it has to be. In other cases, if we are going to have problems with the simulator in terms of instability, we can negotiate, as long as it captures the spirit of the design and captures the behavior of the cloth.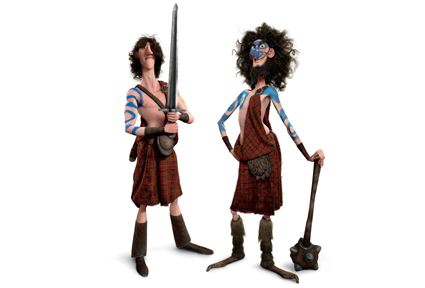 EA: What was your favorite wardrobe?
Edgar: Lord Macintosh. It was very dynamic, very interesting.  Also, I worked on him, so definitively, that's the one I will pick.
EA: How long did you work on this movie?
Edgar: Two years.
EA: How did you start working with Pixar?
Edgar: I started as an intern working on Ratatouille. They liked my work and then, they hired me.
EA: Why do you think Pixar is so successful?
Edgar: I think we put a lot of effort in the story. The story is key. If we perceive that we have to push back the film because the story is not there quite yet, we are willing to make that sacrifice. In a sense, that makes us different from other studios. We pay attention to the story because the story makes the sell.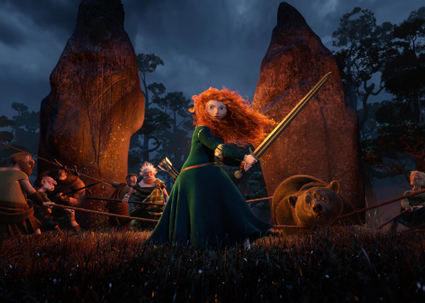 EA: Speaking of the story, it is the first time in a Pixar Movie that the lead is a female character, although in the 90's almost all of the Disney animated features were female character driven. Was it done on purpose to have a strong female character in the leading role?
Edgar: In this particular case, Brenda Chapman (director and screenwriter), who is the star of this project, was very passionate about creating a fairy tale given her relationship with her daughter and that has a lot to do with having a female lead. It also goes back to having a good story and Brenda Chapman had this idea of having a princess lead.
EA: It is almost a tradition to begin any Pixar movie with a short film.  Is there one in Brave?
Edgar: Yes, like you said, it is almost a tradition. The short films have nothing to do with the film itself. It is a creative way to test new software and technique, and exercise. The short film title is La Luna.
EA: What is your favorite Pixar Movie? Why?
Edgar: Monsters Inc. To me, it's a classic. All the creativity that comes with creating the monsters world, places that are not on Earth and that we have to perceive... I have to go with Monsters Inc.
Disney•Pixar's Brave opens in theaters this Friday.