Gocho ft. Wisin "Si Te Digo la Verdad" Official Remix Available on iTunes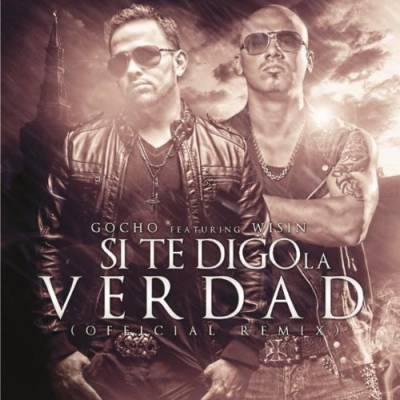 The remix to one of the most requested songs of the moment, 'SI TE DIGO LA VERDAD' by Gocho featuring urban singer, Wisin of the duo Wisin y Yandel is available today on iTunes.
The romantic song was written and produced by Gocho, also known as "El Lapiz De Platino"; and for the remix welcomed the participation of Wisin. "Working with Wisin on the remix for 'Si Te Digo La Verdad' has been a blessing for which I have my fans to thank for all the support they've given to this song." says Gocho.
On Friday June 15th Gocho will be participating in Despierta America's Concert Series which will air live on the Univision network.
FOR MORE INFORMATION ON GOCHO:
Web: http://gochomusic.com/