Javier Szerman Named Vice President of Content Development of MundoFox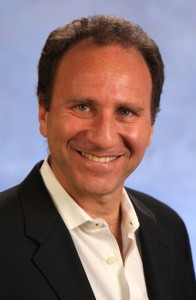 MundoFox, the new Spanish-language broadcast network slated to launch in August, has appointed Javier Szerman as Vice President of Content Development of MundoFox.
Mr. Szerman joins MundoFox after serving as Executive Director of Content Development for Fox International Channels Latin America. During his six-year tenure at FIC LA he oversaw the creation, development and production of multiple critically acclaimed and highly successful original drama series, including "Kdabra" seasons 1, 2 and 3, "Tiempo Final" seasons 2 and 3, "9mm" seasons 1 and 2, "Mentes En Shock" season 1 and "Exposos" season 1.
"We are delighted to have Javier join our team as Vice President of Content Development of MundoFox," said Emiliano Saccone, President of MundoFox. "His commitment to excellence in programming, as well as his solid commercial instincts, will be instrumental to the success of MundoFox as a game-changer in the U.S. Hispanic broadcasting market. High quality content is in our DNA. Javier is already working diligently to ensure that we provide one-of-a-kind entertainment to Latinos in the U.S."
In his new post, Mr. Szerman will oversee the development and production of all original content for MundoFox, including drama and comedy series, talk and variety shows and will report directly to Mr. Saccone. Advertisers and media executives were able to see a preview of the channel's programming at the MundoFox Upfront event two weeks ago in New York City. The response was overwhelmingly positive.
To date, MundoFox has secured affiliates in over 40 DMAs, and is in advanced negotiations in an additional 10 DMAs, which collectively represent nearly 70% of U.S. Hispanic households. It is expected to exceed its original goal of securing distribution in 75 percent of U.S. Hispanic households by launch.
"I am thrilled to be joining the expanding MundoFox team," Mr. Szerman said. "I consider this a terrific opportunity to continue to work with a great dynamic international company while providing quality entertainment for the growing underserved U.S. Hispanic viewer." 
Mr. Szerman moved to Los Angeles after being awarded the prestigious Fulbright Fellowship to obtain his Master of Fine Arts in Film from California Institute of the Arts. Early in his career he developed, wrote and/or produced several groundbreaking projects for global companies including Sony Pictures Television, Disney/Buena Vista Productions, MGM Gold, Fox Sports Americas, Columbia TriStar Television, MTV Latin America, Fox Kids, National Geographic International Channels, FX Latin America, FX United Kingdom, Sky Latin America, Telemundo and Univision.
MundoFox is set to launch in August of this year.