Leslie Grace is Top Stop Music's Next Singing Sensation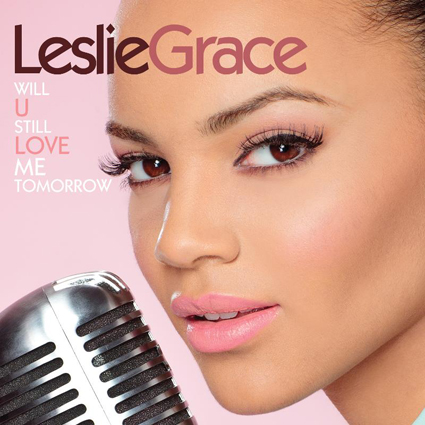 LESLIE GRACE'S debut single "Will U Still Love Me Tomorrow", produced by Sergio George for his label Top Stop Music, is a version of the successful song originally written by Gerry Goffin and Carole King and originally recorded by The Shirelles.  It was ranked among Rolling Stone 's list of The 500 Greatest Songs of All Time at #126. The song is notable for being the first song by an all-girl group to reach #1 in the United States.  The song is currently ranked as the 110th greatest song of all time, as well as the best song of 1960, by Acclaimed Music.
LESLIE GRACE is a beautiful young 17 year old girl of Dominican-American descent with a strong and warm voice, and the character of a true star as she expertly styles this version with flirts of bilingual colors and vocal ranges which dignifies this bachata with contemporary brushstrokes.