Tego Calderon Unveils his New Video "El Sitio" (The Spot)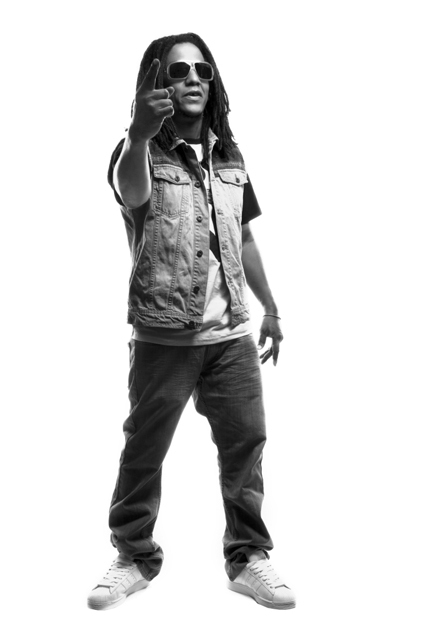 Tego Calderón, one of the most respected rappers within the Latin urban genre, premieres the video for his new single "El Sitio" (The Spot). The single is part of the mixtape, 'El Original Gallo del País - O.G. El Mixtape' (The Original Rooster of the Country - O.G. The Mixtape), released last June which has garnered a remarkable amount of accolades.
The video was directed by Alexis Bousquet and was recorded in Santurce (Puerto Rico), which is a very special place for Tego Calderón. Both the song and video pay homage to Tego's daily life and the people who inhabit this magical corner of Puerto Rico. Not only is it home to many people, but "El Sitio" (The Spot) is also where many of Tego's stories, regarding his career and life, sprung from.  Besides being his creative refuge, "El Sitio" (The Spot) is home to his recording studio.
The buzz about "El Sitio" (The Spot) began several months ago when copies of the single were handed out to the spectators of the Puerto Rican Day Parade, which is held every year in the streets of New York. This was documented and can be seen on Tego Calderón's official website (www.tegoCalderon.com).
'The Original Gallo del País - O.G. El Mixtape' includes nine songs and has become quite a marvel, charting at the top of iTune's Latin and Urban charts as well as positioning itself as one of the leading releases in digital sales. The mixtape includes the tracks:  "Cierren" (Close It), "Robin Hood", "Sin Usted Que" (Without You...What?), "Suerte" (Luck), "Se Ajuma" (She's Tipsy), "Cosas Que Pasan" (Things That Happen), "El Sitio" (The Spot), and two collaborations, one with Arcangel in "Hablan de Mi" (They Talk About Me) and one with legendary Panamanian singer, Kafu Banton, in "Like We (Ay Dios Mío)"(Like We -Oh My God).  This is the first record Tego has dropped since 'Contra-Ataca' (Counter Attack) which was released in 2008 and is being released through his record label, Jiggiri Records.