#TweelebrityParty A Bilingual Social Monday Night on Twitter!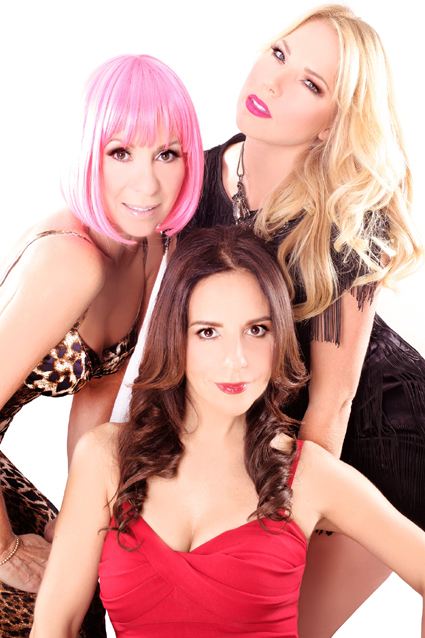 The Digital Interactive Social Media Platform webcitygirls//, has come up with a new social content experience to directly engage with the multicultural online audience.  Furthermore, webcitygirls believes in creating collaboration opportunities with other talented Latina online personalities, therefore, webcitygirls//Lynn Ponder is joining forces with TV Host, Entertainment Reporter, Social Media Specialist & actress Pili Montilla and Teresa Garza, Actress, Producer, Film and Entertainment Reporter to bring you an ingenious social media interaction.
Lynn, Pili and Teresa- all successful bilingual Latinas in the social space who have a dynamic/energetic personality and love to engage with the online audience have united to bring you every other Monday on Twitter an original concept titled:
#TweelebrityParty 
CONCEPT:
webcitygirls/Lynn Ponder, Pili & Teresa will invite a different guest celebrity every other week to interact for a full hour with their fans as the girls host the party and bring the fun.  Fans will have the unique opportunity to engage with their favorite artists through the power of connectivity on Twitter. This is the perfect scenario for artists to promote their brand/product/career while establishing a strong and fun communication with their fans.
During a promotional social campaign webcitygirls/Lynn Ponder, Pili & Teresa will ask Fans to submit questions they'd like to know about the invited celebrity. Six questions will be chosen to be answered by the celebrity during the party.  Winner questions will be revealed  during #TweelebrityParty.
This original concept becomes a new platform for Sponsors to connect directly with their target market audience in a natural way.
LAUNCH DATE:
Launch date has been set for Monday, August 27, 2012 from 9pm to 10pm EDT/ 6pm to 7pm PDT with celebrity guest target Madai the newest member of Mr. 305 Inc [Pitbull record label], the quintessential Miami Latina, born in Guantanamo, Cuba and raised in America.
Hashatag to be used:  #TweelebrityParty
Join the Party here:  http://tweetchat.com/room/TweelebrityParty
"You and your favorite artist are invited to a virtual Monday PARTY. . ..Join Lynn, Pili and Teresa for an hour of non-stop fun at #TweelebrityParty!"
WHO WE ARE:
WebCityGirls- is a digital interactive social media platform that understands how to connect and engage with the online audience.  webcitygirls has its own social press team covering events like the Latin Billboards, Premio Lo Nuestro, Premios Juventud, SXSWi, etc. from a social media POV. Founder, Lynn Ponder a renown Advertising Executive Producer, Internationally and Domestically has been recognized by The Huffington Post as a Twitter Powerhouse and LATISM Top US Latina Blogger.  More on: http://www.webcitygirls.com
Pili Montilla- TV host, entertainment reporter, producer and actress Pili Montilla is known for her interesting and engaging interviews with the biggest stars in both Hollywood and the music industry. Her credits include MTV Networks, E! Latino, UNIVISION and LATV among others. Her blog 'Pili's Pick!' is published with great success every Wednesday on her website. More on: http://www.pilimontilla.com
CHECA LA MOVIE : features Spanish-speaking movie buff, Teresa Garza, Actress, Producer, Film and Entertainment Reporter.  In addition to doing interviews with stars and her own reviews, Teresa often goes off-site to immerse herself in the storylines of the movies she covers in real world situations."Favorite Entertainment Blog" by Blogs by Latinas Awards 2011, LATISM Top US Latina Blogger. More: http://checalamovie.net