DUINA del MAR Nominated for Shock Awards 2012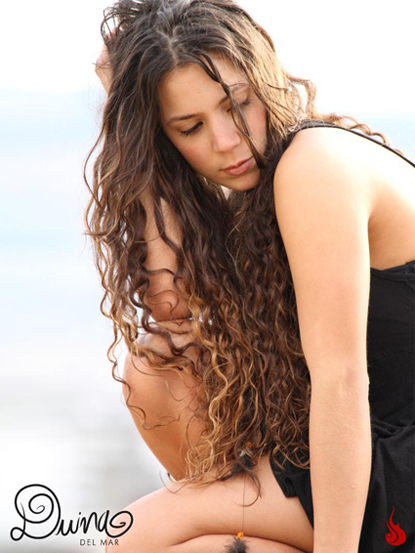 Colombian, Duina del Mar, has been nominated for a Shock Award 2012 under the category of Best New Solo Pop Artist for her song "Muévelo Tuti".
The voting period will be open to the public starting September 4th through October 4th at Shock's web page shock.com.co and through a voting ballot that will be included in Shock magazine during the months of September and October. Likely, fans will have the option of voting through ballots that will be circulated in public places, student facilities such as universities and schools, shopping centers and bars, as well as voting centers to be placed throughout the most important cities in the country.
"Muévelo Tuti," song co-produced by Duina del Mar, Colombian artist-producer and composer, CasaDiego, and Jamaican producer, Natassja "The Wizzard" Hammond, is getting heavy airplay within Colombian radio stations and will be part of the set list of Duina's upcoming show, Mega Fest, taking place next September 15th at 1pm, at the park Simon Bolivar in Bogota.
The eleventh Shock Awards ceremony will take place at the Palacio de los Deportes in Bogota on October 24th and will feature the best artists and the best of Colombian music during 2012.
Following a great reception in Mexico City, Duina del Mar will return in October and November, as well as tour through Colombia, to promote her album, Natural, that will be released at the end of the year.
For more on Duina del Mar, please visit:
www.duinadelmar.com
www.duinadelmar.com/press
www.universalmusic.com
www.chrissmithmanagement.com
www.arsls.com