'The Host' Prize Pack Giveaway!
Entertainment Affair & Open Road Films give you the chance to win an exclusive Prize Pack courtesy of the new film THE HOST.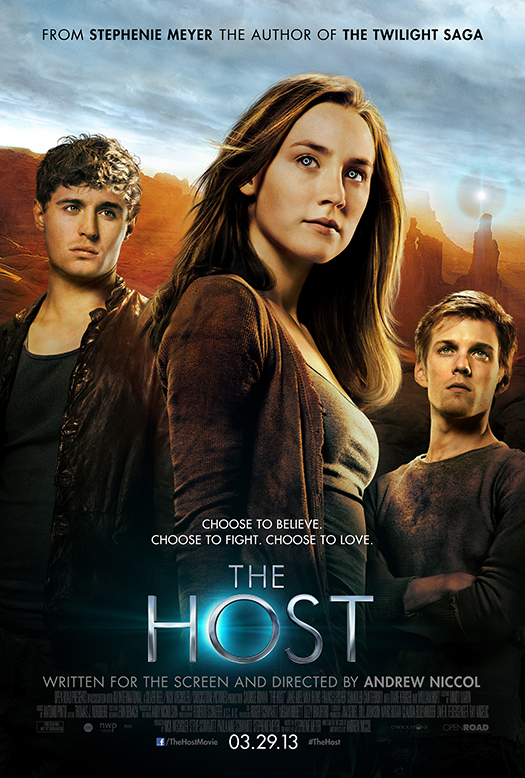 March 29, 2013 Open Road Films invites you to Choose to Believe. Choose to Fight. Choose to Love.
What if everything you love was taken from you in the blink of an eye? "The Host" is the next epic love story from the creator of the "Twilight Saga," worldwide bestselling author, Stephenie Meyer. When an unseen enemy threatens mankind by taking over their bodies and erasing their memories, Melanie Stryder (Saoirse Ronan) will risk everything to protect the people she cares most about - Jared (Max Irons), Ian (Jake Abel), her brother Jamie (Chandler Canterbury) and her Uncle Jeb (William Hurt), proving that love can conquer all in a dangerous new world.
RULES:
Enter to win thematic promotional items on behalf of the film by answering the following question: What is the name of the Soul inserted into Melanie's body with the hopes of accessing her memories? Tweet #TheHost "_(answer)_" @ENTAffair to enter for a chance to win.
(1) mini prize pack that includes the following: 
1 - THE HOST women's t-shirt
2 - THE HOST mini posters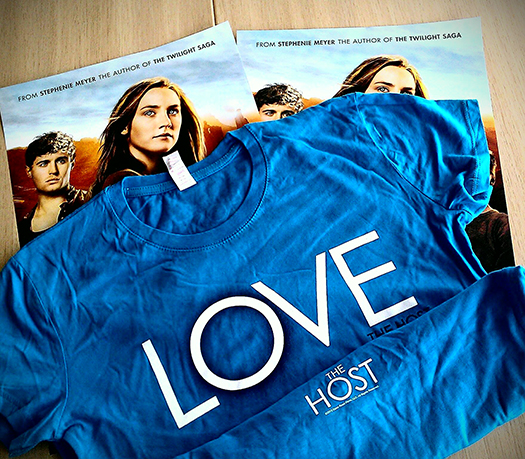 Visit The Official Film Site, Facebook and Twitter for additional content, promotions and updates on behalf of the film.
THE HOST in theaters March 29, 2013
Sponsors, its employees, members of the family and its agencies are not eligible. One entry per household. Duplicate entries will be disqualified. Winner will be selected by random drawing and notified via email and/or phone. Contest closes Monday, April 1st. Open to current residents of the United States only. You must be 18 years of age or older to be eligible to win. No purchase necessary.