MundoFox Premieres New Romantic Drama "La Vida Sigue"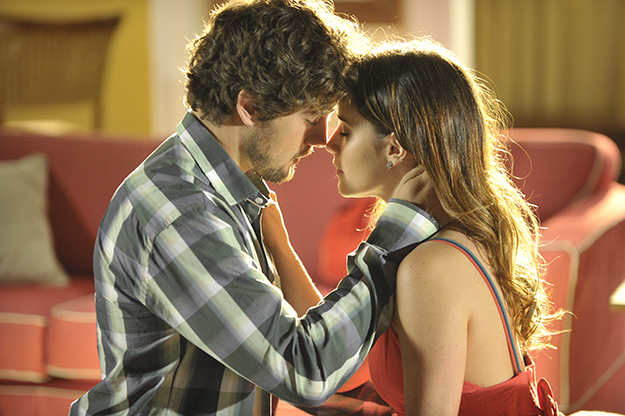 MundoFox announced the premiere of "La Vida Sigue" (The Life We Lead), a new, captivating romantic drama that poses the question: What happens when your life goes on without you?  "La Vida Sigue" will air Monday through Friday at 8PM/7c starting Monday, December 9, on MundoFox.
In "La Vida Sigue," Ana, a promising tennis player, falls into a forbidden love affair with her stepbrother, Rodrigo. Despite strong opposition from Ana's parents, who have raised Rodrigo and Ana as brother and sister, their love blossoms. Ana discovers that she's pregnant with Rodrigo's child, and decides she will escape from her mother's possessive grasp when the baby is born. She devices a plan and flees with her sister, Manuela, and the baby to start a new life. As the sisters leave their home with the child, they are involved in a terrible car accident which leaves Ana in a coma, forever changing their destiny and that of Ana and Rodrigo's baby.
After the horrifying accident, their mother blames Manuela for her sister's misfortune and banishes her and the baby. Devastated by Ana's coma, Rodrigo and Manuela do their best to raise the young child while still grieving over the sad turn of events. As life goes on, the plot thickens and Ana suddenly awakens after five years to discover that her life is not hers anymore.
"La Vida Sigue" takes viewers on a heart-wrenching rollercoaster ride of human emotions," said Adriana Ibáñez, Executive Vice President of Programming for MundoFox. "This is a beautiful, high-quality novela with an intense drama where love is the only thing that can overcome life's unexpected turns."
Produced by Rede Globo, the cast of this original production is led by Brazilian actors Fernanda Vasconcellos, Rafael Cardoso, Marjorie Estiano and Thiago Lacerda.
To learn more about "La Vida Sigue," visit http://www.mundofox.com/lavidasigue