REVIEW: 'Fantastic Beasts and Where to Find Them' Has A Magic All Of It's Own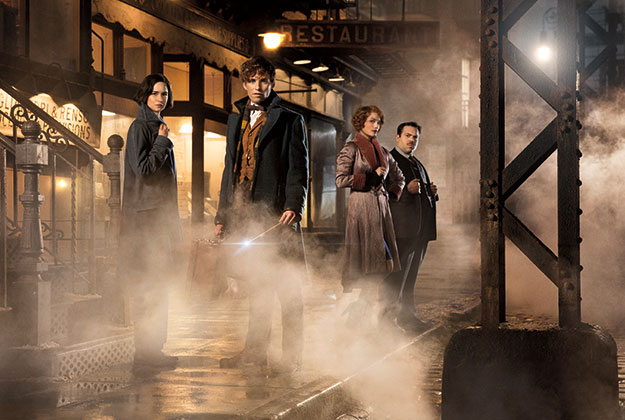 Even though the main reason a version of Fantastic Beasts and Where to Find Them is opening this weekend as a major motion picture is because Warner Brothers wants to capitalize on the success of the Harry Potter film series, there is no denying that the film has a magic all of it's own. Potter fans will be delighted to explore any corner of a universe that connects with the story of the boy who lives, but this production has a wider appeal. Reading J.K Rowling's original material or being familiar with the previous films is not required to enjoy this movie.
The same way he did this summer with The Legend of Tarzan, director David Yates has delivered a movie big on brisk and light entertainment. To that you can add Rowling, making her screenwriting debut, who seems to be truly inspired by her new set of characters and the potential adventures she can send them on. As a result this venture into her universe feels more imaginative and consistent than most Potter films directed by Yates. Those always felt like episodic adventures that happen to have a bit of magic in them. Here Rowling, Yates and the whole production embrace the magic and deliver something that is consistently wondrous.
It also helps not to have to wait until the main cast grow into interesting performers. Eddie Redmayne gives his introverted screen persona a new spin and takes great pleasure in showing how Newt Scamander is anything but a typical heroic figure. The character was first mentioned in the Potter saga as the author of a textbook that Harry, Hermione and Ron have to take in Hogwarts.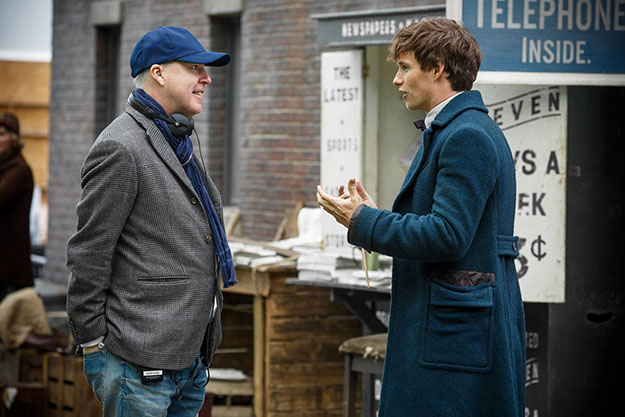 In this film the plot kicks into motion when Newt arrives in New York City in 1926 with a magical case full of the titular creatures. Audience quickly find out that this moment in magical history is not very good for wizards and human relationships. A series of mysterious attacks have put the wizard community on edge. Things get even more complicated when Newt's beasts are accidentally let loose on the streets of Manhattan.
To solve the resulting mayhem caused by his creatures, Newt seeks the help of the Goldstein sisters, who have very different takes on their magical powers. Tina (Katherine Waterston) longs to get her job back as auror to be able to use her magic for order and safety, while Queenie (Alison Sudol) takes delight in using magic to make the mundane pop with life and imagination. This new group of heroes is completed by Dan Fogler who brilliantly plays the main No-Maj (a regular human with no magic powers) of the story. His joy of discovering a new world and getting to interact with things well beyond his imagination is a constant delight for the audience.
Ironically, the movie falters a bit every time it tries to tie this new foursome's adventure with a secondary storyline that connects with characters from the Potter saga. With four more movies on the way, this is bound to happen more and more, but in this first outing Rowling sort of fumbles with making it work and a late twist that's suppose to reveal the big bad of this series feels a bit forced and anticlimactic. Fortunately, every time Newt, his creatures and his new friends are on screen the movie is an undeniable pleasure.
Fantastic Beasts and Where to Find Them is in theaters on November 18.