GET OUT Advance Screening Pass Giveaway!
EntertainmentAffair.com presents the GET OUT Advance Screening Pass Giveaway from Universal Pictures.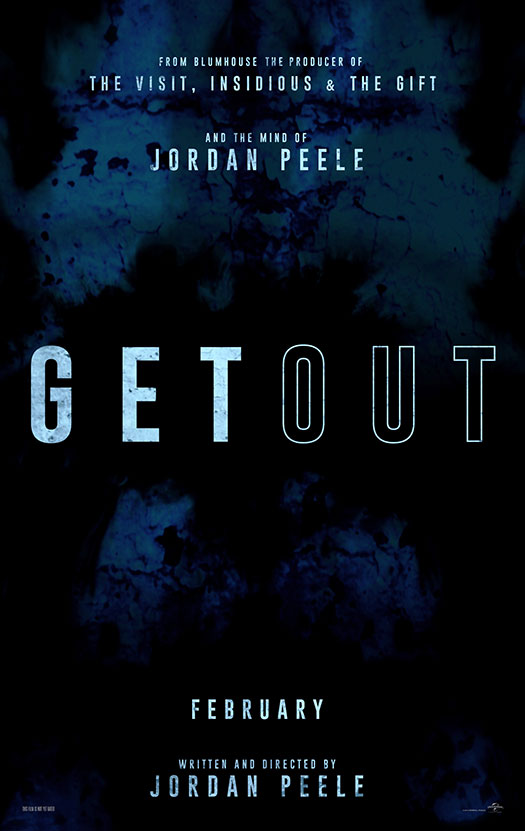 If you live or are in any of these cities we invite you to participate (Chicago, Houston, Los Angeles, Miami and New York).
Download a first-come, first-served screening pass by clicking on the link for your city below. Screenings will take place on Wednesday, February 22nd.
Follow the instructions in your pass and share your excitement using #GetOut.
Chicago - Regal City North Stadium 14 IMAX & RPX
Houston - Edwards Houston Marq'E
Los Angeles - Edwards South Gate Stadium 20 & IMAX
Miami - Cobb Theatres Dolphin 19 Cinema
New York - Regal Union Square
In Universal Pictures' Get Out, a speculative thriller from Blumhouse (producers of The Visit, Insidious series and The Gift) and the mind of Jordan Peele, when a young African-American man visits his white girlfriend's family estate, he becomes ensnared in a more sinister real reason for the invitation.
Now that Chris (Daniel Kaluuya, Sicario) and his girlfriend, Rose (Allison Williams, Girls), have reached the meet-the-parents milestone of dating, she invites him for a weekend getaway upstate with Missy (Catherine Keener, Captain Phillips) and Dean (Bradley Whitford, The Cabin in the Woods).
At first, Chris reads the family's overly accommodating behavior as nervous attempts to deal with their daughter's interracial relationship, but as the weekend progresses, a series of increasingly disturbing discoveries lead him to a truth that he could have never imagined.
Equal parts gripping thriller and provocative commentary, Get Out is written and directed by Peele (Key and Peele) and produced by Blumhouse's Jason Blum, as well as Sean McKittrick (Donnie Darko, The Box), Peele and Edward H. Hamm Jr. (The Box, Bad Words).  The film also stars Caleb Landry Jones (X-Men series), Milton "Lil Rel" Howery (The Carmichael Show), Betty Gabriel (The Purge: Election Year), Marcus Henderson (Pete's Dragon) and Keith Stanfield (Straight Outta Compton).
Visit all GET OUT sites:
Visit the official website
Visit Get Out on Facebook
Follow @GetOutMovie on Twitter #GetOut
Get Out hits theaters February 24.