'Ingobernable' Gives the Mexican Telenovela an Action Makeover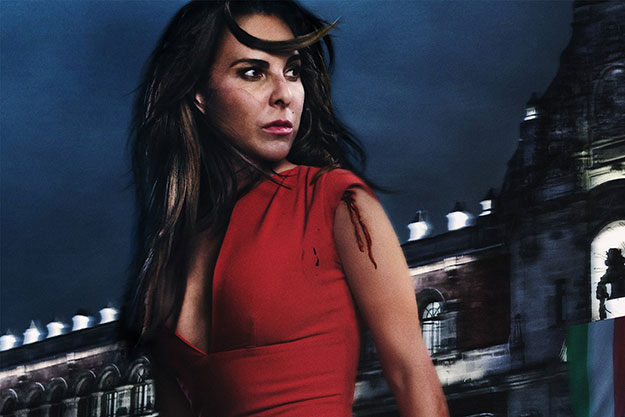 The new Netflix series Ingobernable, which starts streaming today worldwide, starts off with a bang and doesn't let up for 15 episodes. Emilia (Kate Del Castillo) and Diego (Erik Hayser) are not handling their divorce very well. They are having an argument that turns violent, which would be typical of a telenovela scenario, but here's where the show does it's first twist. Diego is the President of Mexico and Elena a very reluctant First Lady.
The violence of the scene escalates and this opening sequence ends with the death of Diego and Emilia on the run. Was it an accident? Did she do it on purpose? For how long will she be able to run? That is the set up for the first Netflix show to be produced and shot in Mexico. The series mixes basic elements of the telenovela genre with a mix of The Fugitive and the frenetic rhythm of a good 24 episode.
At the center of the series in an unconventional female protagonist, which Del Castillo clearly relishes playing. During a Miami junket day the Mexican actress spoke about the particular challenges of her new show and why she is extremely excited that Ingobernable will show the whole world a Mexico that audiences have never seen before.
Watch season 1 of Ingobernable on Netflix now.