Exclusive Behind the Scenes: Pixar Opens its Doors for 'Cars 3'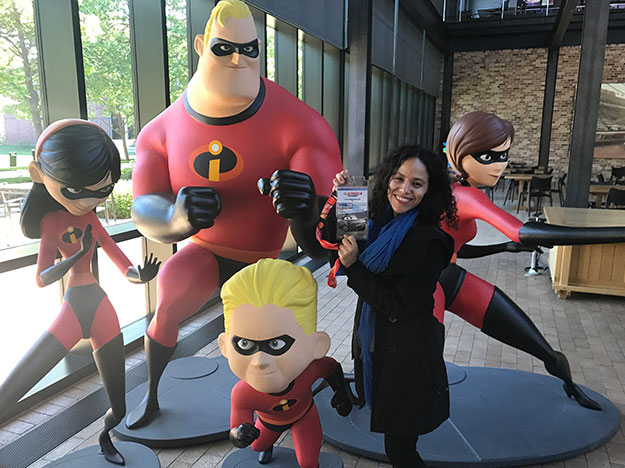 Walking the floors of Pixar is something you don't do every day. Entertainment Affair was one of the outlets invited to explore some behind the scenes and a first look at Disney's Cars 3. Imagination was blown away with the process of animation. Here are the highlights of a day at Pixar and a new character you will meet in Cars 3.
On creating old and new animated characters, Directing Animator Jude Brownbill (Inside Out) and production designer Jay Shuster (WALL-E) explain the making of these characters involves clay sculptures. The complexities of making a film like this are plenty, but it is just as rewarding. Animators, writers, and creators share two things in common: the goal of completing a story and the passion for animation.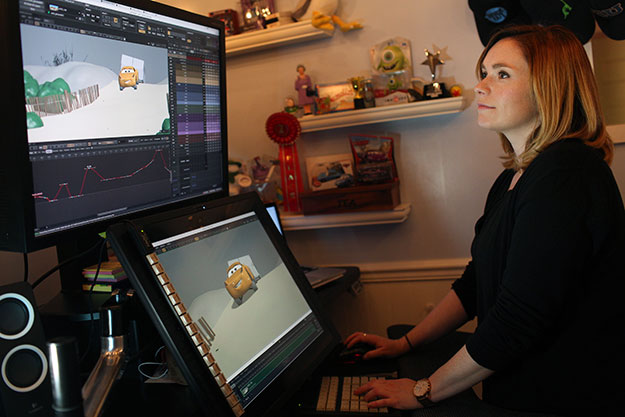 A theme that is both relevant and alive in the new Cars is willingness to keep going and self-belief. Talking to writer Kiel Murray, this was one topic that is both personal and relates to one character in particular, Cruz -played by actress and comedian Cristela Alonzo. "Cristela was a big help in crafting Cruz… Her personal story was really inspirational. She talked to us about where she grew up and the small town, breaking through expectations and trying to get into comedy." Cruz, a yellow fast and unique car brings a lot of personality to the film, heart to the story, and it truly resonates with real female issues. For Kiel, who has two sons and a daughter, the differences in self-talk do vary.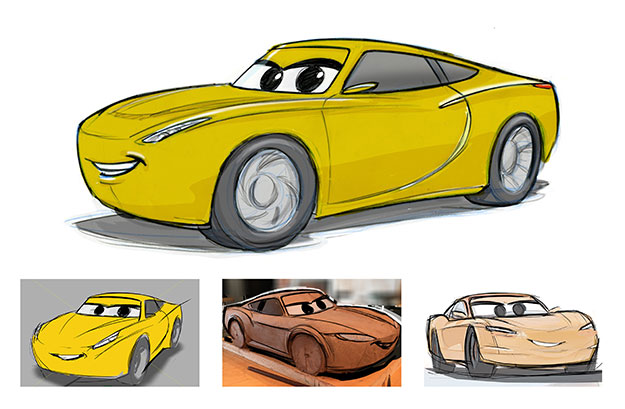 She explains, "My daughter is succeeding above expectations but her self-talk is like: 'I'm not gonna be able to do this. I'm not gonna be able to do this'. And it doesn't matter how many times she wins or achieves, there seems to be this self-doubt that my boys don't suffer from at all." These characteristics played in with Cruz and writers explored that. The writers tested the story with an audience and were surprised to see how many of them could in fact relate to Cruz's struggle. Some women who are part of the story team, as Murray explained could also relate to Cruz. This new character will be McQueen's (Owen Wilson) partner. Their journey together is one that resonates with both adults and children as well.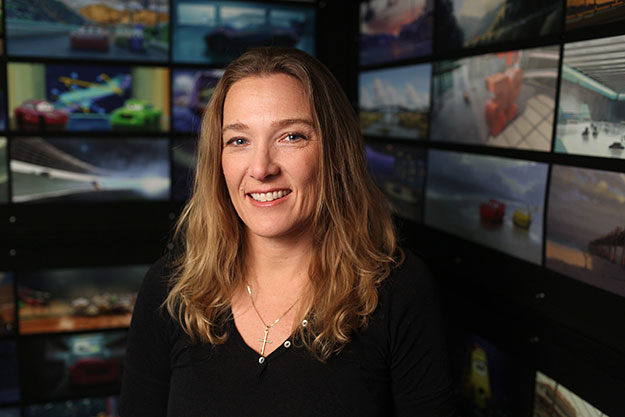 Cars 3 brings a fresh modern approach, both in looks and story. Take a look beyond the doors of Pixar and the animators who work long hours and years on a simple project to create a story that exudes love, understanding, friendship, differences, and honesty.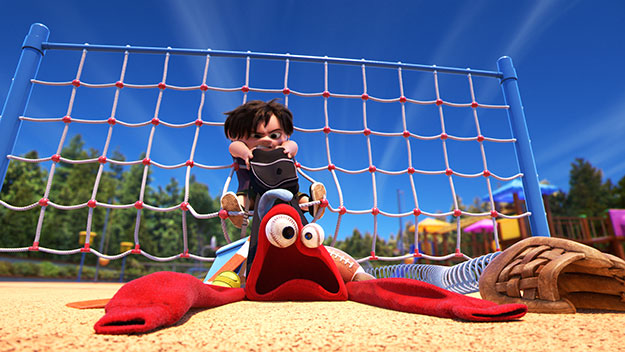 As for Pixar traditions, a short film is also part of the release of the film this June. It's called Lou and tells the story of a lost-and-found box and the unseen monster within. Writer/director Dave Mullins told us he began thinking of ideas in 2005. He said, "I was always the new kid" because his family moved a lot. This became the premise of Lou, displaying bullying and how doing the right thing is so much better.
Lou will be released with Cars 3 when it drives into theaters June 16.