THE MUMMY Advance Screening Guaranteed Seat Giveaway!
EntertainmentAffair.com presents THE MUMMY Advance Screening Guaranteed Seat sweepstakes from Universal Pictures.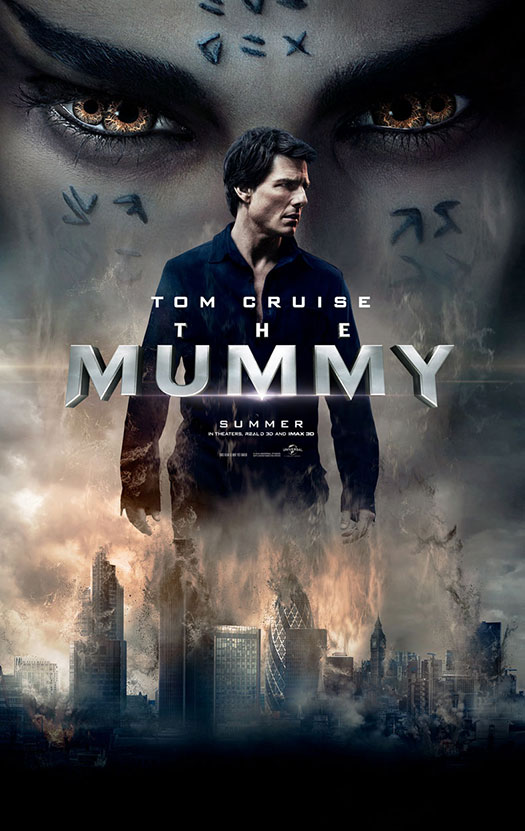 If you live or are in any of these cities we invite you to participate (Chicago, Dallas, El Paso, Houston, Los Angeles, Miami, New York City, Phoenix, San Diego and San Jose). The screenings will be held on Wednesday, June 7 @7:30PM (local time).

RULES:

Enter your information and the city you wish to attend in the entry box below:

(2) Winners in each of the markets will receive reserved seats for them and a guest.
Winners will receive guaranteed seats and be admitted via guest list check-in.
Winners should arrive no later than 6:50PM to claim their seats.
Winners should bypass all lines and check-in with the screening rep inside the theater lobby.
Tom Cruise headlines a spectacular, all-new cinematic version of the legend that has fascinated cultures all over the world since the dawn of civilization: The Mummy.
Thought safely entombed in a tomb deep beneath the unforgiving desert, an ancient princess (Sofia Boutella of Kingsman: The Secret Service and Star Trek Beyond) whose destiny was unjustly taken from her is awakened in our current day, bringing with her malevolence grown over millennia and terrors that defy human comprehension.
From the sweeping sands of the Middle East through hidden labyrinths under modern-day London, The Mummy brings a surprising intensity and balance of wonder and thrills in an imaginative new take that ushers in a new world of gods and monsters.
Visit all THE MUMMY sites:
Visit the official website
Visit The Mummy on Facebook
Follow @themummy on Twitter #TheMummy 
The Mummy opens nationwide on Friday, June 9, 2017.
Contest closes Monday, June 5 and the lucky winners will be announced. Good luck to everyone!
Sponsors, its employees, members of the family and its agencies are not eligible. One entry per household. Duplicate entries will be disqualified. Winner will be selected by random drawing and notified via email and/or phone. Contest closes Monday, June 5. Open to current residents of the United States only. You must be 18 years of age or older to be eligible to win. No purchase necessary.