A Wonder-ful Press Conference: Stars and Director Talk 'Wonder Woman'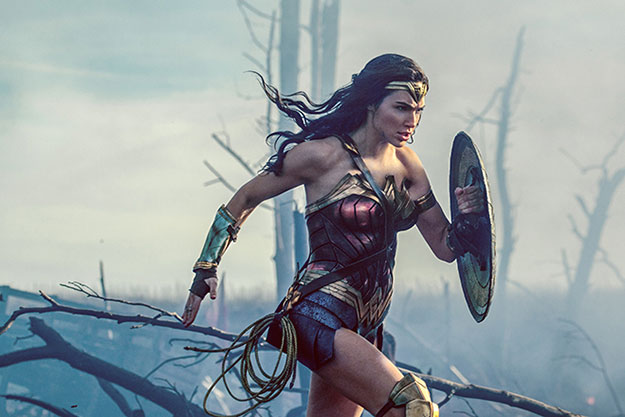 Pride, joy, courage, rage, and self-assurance are some of the emotions that electrify from beginning to end. The global Super Hero that has been gaining fans since it was created over 75 years ago by William Moulton Marston, Wonder Woman. These are the press conference highlights directly from the stars Gal Gadot, Connie Nielsen, Chris Pine, Robin Wright, Danny Huston, and director Patty Jenkins.
"She also stands for the opposite of violent, which is love, truth, compassion. That's why she's magical," Jenkins spoke highly of Wonder Woman. She stated in a previous interview 'every human being wishes they could change the world for the better and watching the TV show Wonder Woman, she knew this warrior was "everything a girl could aspire to be."'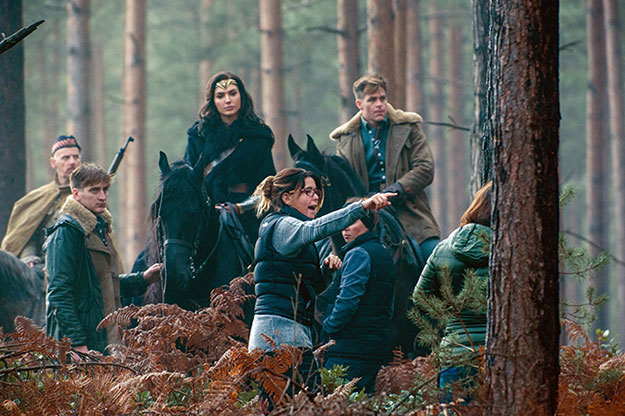 Gadot told us before the project began, she talked with Patty over a bite. She recalled telling her about her grandfather, "who was a Holocaust survivor and he had taught me that no matter how dark it gets in life, you need to find your inner light. And I think compassion is a big thing." She pointed out this was important for both of them in making this film. "We wanted to have a profound message that everyone can relate to and everyone can take home this message and actually practice it."
In relation to action movies being targeted to one gender over the other or whatever, as Jenkins said, she clarified one thing. "Action is not any different than any other story." The topic of female equality continues to find its way to equality, when it will no longer be astounding to create a story where women too can do what men can. Connie Nielsen, who plays Hippolyta elaborated on the topic. "There's potential for this to be about how amazing these female superheroes are. But then there's also that other side, which is an incredible super hero whether or not it's a female. I think we have that dichotomy happening all the time. I wouldn't want it to be a clashing element, but more a both-and." What may be different is "the approach". Jenkins explained, "As a woman, it was sort of interesting that we might say, 'we might fight a little differently than they might fight'. There were several things like fighting in the face" that was done the way an Amazon Warrior would.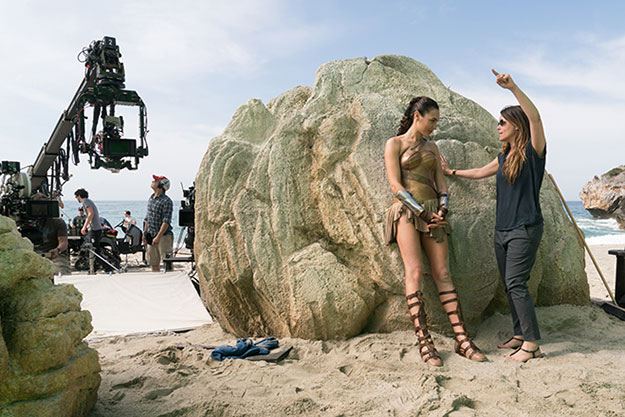 Here, you also see Diana, princess of the Amazons before she became Wonder Woman. Robin Wright, who came in for training two months later, admitted its biggest challenge. "They [Gal and Connie] had been together for two months becoming incredible hulk females and I walk in scrawny and boney. I had four weeks to get into shape. The most challenging thing was how much caloric food you had to ingest to put on mass quickly." The amazon women could get the job done, but not necessarily the same way. "It was fascinating," said Jenkins. Working with these amazon women, the director found ways of creating these scenes that worked effortlessly and yet powerfully. 
Where there are superheroes, there are villains. Leave it to Dr. Maru. Played by Elena Anaya, her villainess nature brings a great deal of trouble. Jenkins said, "Doctor Poison historically is so cool and it's great that she's a female villain." Pleased with Anaya's performance, she mentioned "a wonderful actress who is only interested in bringing that integrity to it." Next to Anaya playing Ludendorff is Danny Huston. He said the relationship between Ludendorff and Dr. Maru is about a mission and the interesting complexity of their relationship. "I suppose great love is not just about loving each other but loving each other's dreams and so they support each other."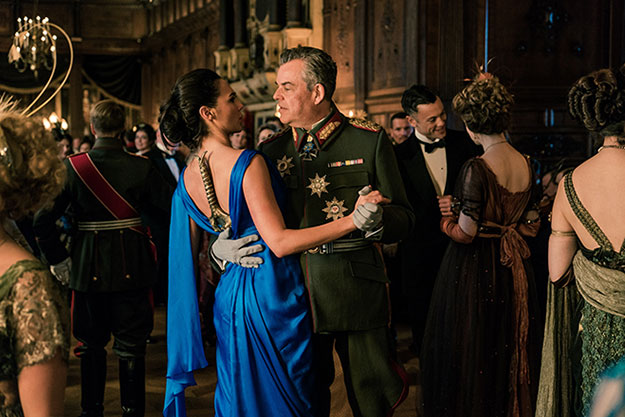 On being outnumbered by females, Huston said "One man's heaven, another man's hell." While their characters do play opposite, Chris Pine (Major Steve Trevor) does share common interests with real life Huston. "We shot in Italy and it was me and these beautiful strong women… In Italy making a movie with the Amazon Warriors. One man's hell, another man's heaven." 
Just as the cast and director fell in love with the story and princess Diana (Wonder Woman), so did Gadot. She shared her favorite attributes of the super hero. In short, she loves her entirely. "She embodies all the most wonderful qualities that I love in people. She's curious and she's warming, and she's loving, and she's very inclusive. She assumes the best out of everyone… she has her own attitude. She's just wonderful, but at the same time she's not trying to be perfect. She can be very vulnerable and she can be confused and naive and worried. But she's fixed on her mission. I love everything about her. Because she's not perfect, she's cool and interesting." 
Wonder Woman opens in theaters June 2.