HAPPY DEATH DAY Advance Screening Pass Giveaway!
EntertainmentAffair.com presents the HAPPY DEATH DAY Advance Screening Pass Giveaway from Universal Pictures.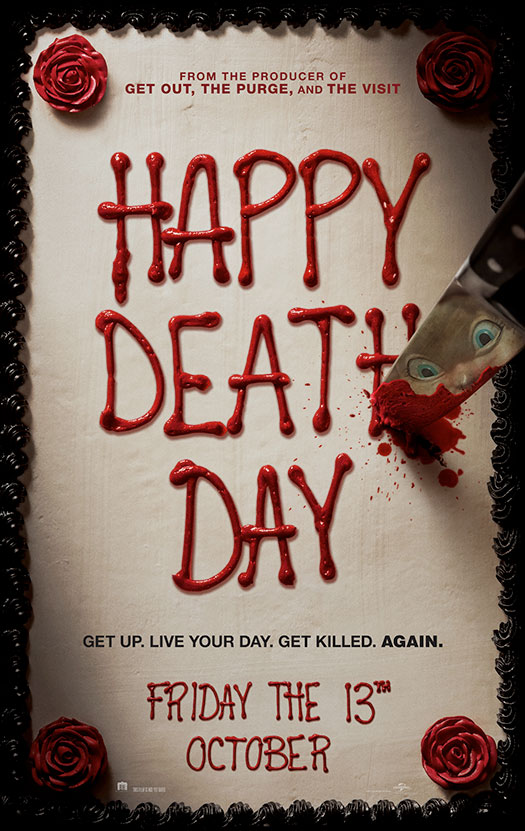 If you live or are in any of these cities we invite you to participate (Chicago, Houston, Los Angeles, Miami and New York City).
Download a first-come, first-served screening pass by clicking on the link for your city below. Screenings will take place on Wednesday, October 11.
Follow the instructions in your pass and share your excitement using #HappyDeathDay.
Chicago - Regal City North Stadium 14 IMAX & RPX
Houston - Edwards Houston Marq'E
Los Angeles - Edwards South Gate Stadium 20
Miami - AMC Sunset Place 24
New York City - AMC Loews 34th Street 14
Blumhouse (Split, Get Out, Whiplash) produces an original and inventive rewinding thriller in HAPPY DEATH DAY, in which a college student (Jessica Rothe, La La Land) relives the day of her murder with both its unexceptional details and terrifying end until she discovers her killer's identity.
HAPPY DEATH DAY is directed by Christopher Landon (Paranormal Activity: The Marked Ones) and written by Scott Lobdell and Landon.
Visit all HAPPY DEATH DAY sites:
Visit the official website
Visit Happy Death Day on Facebook
Follow @UniversalHorror on Twitter #HappyDeathDay
Happy Death Day in theaters Friday, October 13.