Recap of the 2017 Latin American Music Awards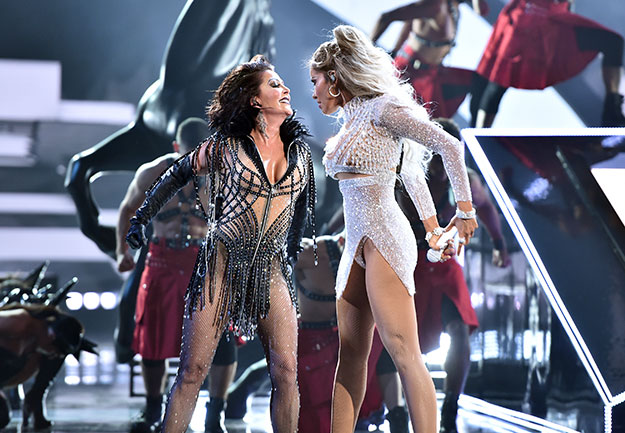 The third edition of the Latin American Music Awards took off last night at the Dolby Theater in Hollywood with powerful música and flavorful performances. Alejandra Guzmán and Gloria Trevi elevated the crowd with a one-of-a-kind performance affirming female empowerment with their new hit, Más Buena.
It didn't stop there. Natalia Jimenez and Chiquis Rivera  paid tribute to the late and unforgettable Jenni Rivera with Ovarios. It was an eventful show with many firsts. Chayanne took the stage with Wisin for the first time together for their new song, Que Me Has Hecho. Jessie & Joy were joined by Gente de Zona for their single, 3 A.M. Becky G and Bad Bunny danced away to their hit Mayores, Prince Royce and Farruko pumped the crowd with Ganas Locas, Ozuna and Wisin exhilarated fans with Se Preparó and Escápate Conmigo, and Camila Cabello took us to Cuba with her hot single, Havana. The performances were particular and the crowd loved it.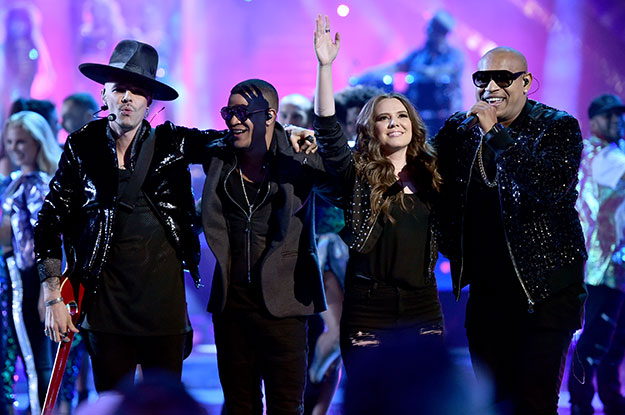 All the artists worked together beautifully to bring joy into the lives of the viewers during a time when loss and difficulty is no stranger to them. Shining light to Mexico, Puerto Rico, and the Caribbean was priority last night. Jesse & Joy united fans and viewers with a heartfelt and moving song, Yo Vengo a Ofrecer Mi Corazón  in relation to the unfortunate events happening across the globe. Pitbull, who was honored with the first-ever Dick Clark achievement award, had a lot to say. "All the way from Puerto Rico to Cuba, the Keys, Houston, the earthquakes in Mexico, may God bless the souls of those in Las Vegas and to all the fires that are happening right now in Northern California, this is the time you've got to take and really appreciate what life is about. Live life, don't let life live you." Mr. Worldwide did not leave without expressing one more thing. "I want you to remember one thing before I leave here. Guys, don't ever forget that immigrants built the United States of America."
Evidently, the soul of Latin America unites with music and welcomes everyone no matter where they're from. The Latin American Music Awards 2017 was an absolute success. Check out the video below featuring highlights of the night. For more interviews and coverage, visit Facebook.com/EntertainmentAffair.