Metro by T-Mobile Presents Live in LA Featuring Cardi B and Kehlani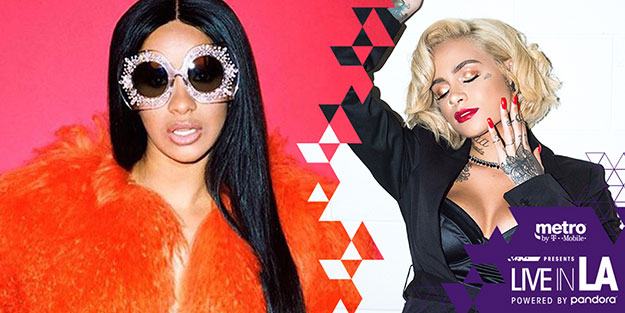 If you're a Pandora listener in LA, it's your lucky day! To celebrate the best value in wireless, Metro® by T-Mobile (NASDAQ: TMUS) is partnering with Pandora to bring you an intimate concert from two of the hottest artists of the year. The live concert will be at The Academy Nightclub in LA on November 6 from 8:00 PM PST to 11:00 PM PST.
The best part? The concert is FREE!! If you like it like that — and live in greater Los Angeles — RSVP directly at liveinla.spashthat.com. Space is limited so hurry and RSVP today. Once all tickets are distributed, additional RSVPers will be added to a waitlist. Don't live in LA? Check out the Live in LA Mixtape on Pandora, featuring sounds inspired by the city, selected for you by Cardi B and brought to you by Metro By T-Mobile.
The live concert is just another way Metro by T-Mobile is changing the prepaid landscape through partnerships with brands like Pandora. Metro partners with Pandora to give customers new perks like free Pandora-plus giveaways, chances to meet your favorite artists, and intimate local event.
To learn more about the new Metro by T-Mobile, click here.