PET SEMATARY Advance Screening Pass Giveaway!
EntertainmentAffair.com presents the PET SEMATARY Advance Screening Pass Giveaway from Paramount Pictures.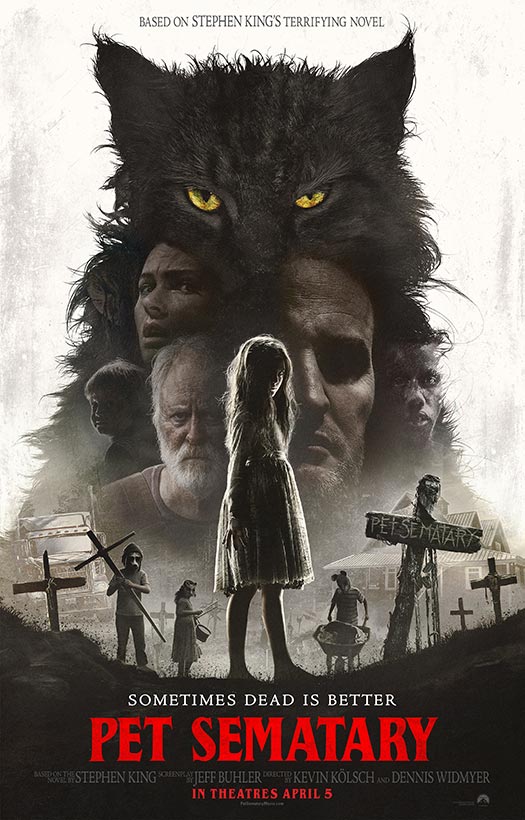 If you live or are in any of these cities we invite you to participate (Chicago, Dallas, Los Angeles, Miami, New York, Phoenix and San Jose). 
Download a first-come, first-served screening pass by clicking on the link for your city below. Screenings will take place on Wednesday, April 3rd.
Follow us on Facebook, Twitter, Instagram, and YouTube.
Chicago - AMC Cicero 14
Dallas - Cinemark 17
Los Angeles - AMC Burbank 16
Miami - AMC Sunset Place 24
New York - AMC 34th Street 14
Phoenix - Harkins Theatres Christown 14
San Jose - AMC Eastridge 15
Based on the seminal horror novel by Stephen King, Pet Sematary follows Dr. Louis Creed (Jason Clarke), who, after relocating with his wife Rachel (Amy Seimetz) and their two young children from Boston to rural Maine, discovers a mysterious burial ground hidden deep in the woods near the family's new home. When tragedy strikes, Louis turns to his unusual neighbor, Jud Crandall (John Lithgow), setting off a perilous chain reaction that unleashes an unfathomable evil with horrific consequences.
Visit all PET SEMATARY sites:
Visit the official website
Visit Pet Sematary on Facebook
Follow @petsematarymov on Twitter #PetSematary
Pet Sematary is in theatres April 5.