Diane Keaton and Cast Will Shake Your Views on Aging in 'Poms'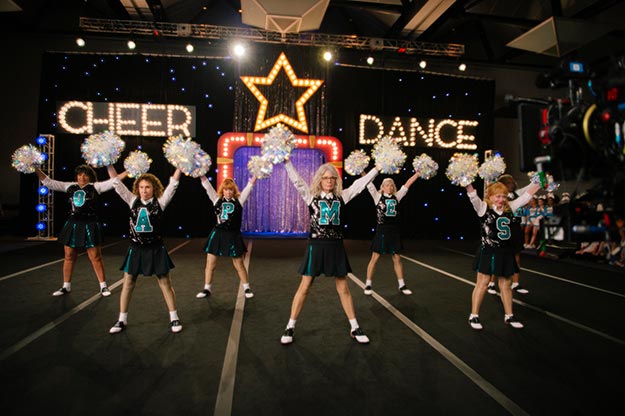 Poms is STX Entertainment's newest feel-good movie about a group of eight women who start a cheer club at a retirement community. The not-so-traditional cheerleaders are portrayed by award-winning Diane Keaton, Jackie Weaver, Rhea Pearlman, and Pam Grier, to name a few. But make no mistake — this movie is made for audiences of all ages. 13 Reasons Why's Alisha Boe is also seen cheering beside the leading ladies.
"Not only are we, you know, at a senior living facility hanging out and things like that, but there's the dance part which really opens it up in the young audience. The young part is very essential," Keaton says. "[Boe] is unbelievable. She's wonderful. I mean the future is hers."
Keaton, 73, shares it was intense playing the lead role of Martha. Not only were the dance moves complicated to learn, but Martha was dying from cancer — a sensitive subject for the actress. "It just meant a lot about losing my mom. [It brought up] feelings about being afraid to die in the hospital," she says.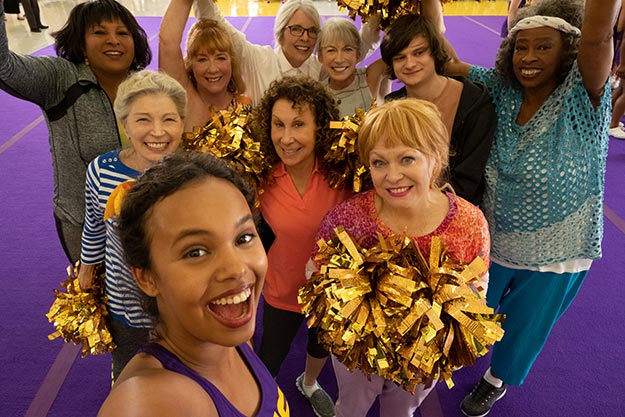 In the film, Martha shares a powerful scene in the hospital with her friend Sheryl, Jacki Weaver's irrepressible character. "I mean, she really pulled me through that scene," Keaton says.
Just as Sheryl comforted Martha, the actresses tell Entertainment Affair they too now have an unbreakable bond. "I love her... like everybody does; I think she's adorable," Weaver gushes about her costar.
In fact, both of them say the entire cast is incredibly close, and are walking away with fundamental lessons about the power of friendship and the true meaning of life. Weaver says, "Life can be really, really, really painful, but I think trying to look ahead, trying to look above it [is the biggest takeaway]." In this hilarious movie, these ladies prove it's never too late.
Poms hits theaters Friday, May 10.