Get Ready for a Sexy and Scandalous Summer with 'Grand Hotel'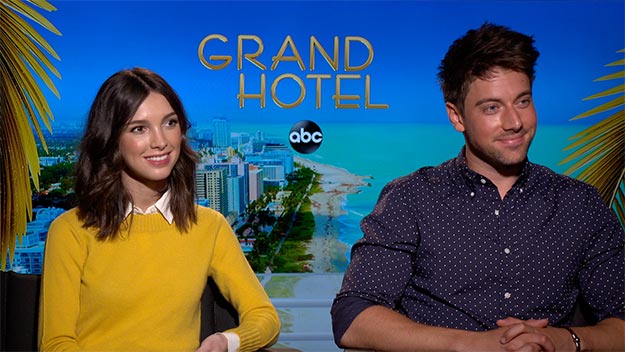 Many of us saw the original Grand Hotel which was a Spanish series that was later adapted into a Mexican version and an Egyptian version. Well, that series is back, but now takes place in modern day Miami Beach! Because what can be hotter than Miami Beach this Summer?!
SYNOPSIS: Eva Longoria executive produces this bold, provocative drama set at the last family-owned Riviera Grand Hotel in Miami Beach. Charismatic Santiago Mendoza (Academy Award nominee Demian Bichir) owns the hotel, while his glamorous second wife Gigi (Roselyn Sanchez), and their adult children enjoy the spoils of success. The hotel's loyal staff round out a contemporary, fresh take on an upstairs/downstairs story. Wealthy and beautiful guests bask in luxury, but scandals, escalating debt, and explosive secrets hide beneath the picture-perfect exterior. 
The series takes place in Miami Beach and it's an up-to-date modern version of the original Spanish series which takes place in the 1900s with a similar synopsis. The pilot was filmed at the Fountainebleau in Miami Beach and will continue to appear in exterior shots, but the subsequent episodes were filmed in Los Angeles (Manhattan Beach) where crew constructed smaller-scale reproductions of the Fontainebleau on sets. If it's anything like the original series then we're in for a sexy and scandalous Summer!
Entertainment Affair got to sit down with two of the cast members and chatted about the series and their roles in it. We talked with Denyse Tontz who plays Alicia Mendoza opposite Demian Bichir, and Lincoln Younes who plays the part of the hotel staff.
How was it working with the likes of Roselyn Sanchez and Demian Bichir? How was it working with Eva Longoria as executive producer, and how was it working on a series where people of color and women abound not only in front of the camera but off as well? This and more is what we chatted with Denyse and Lincoln about in the interview below.
Watch Grand Hotel Mondays at 10|9c on ABC.