THE ANGRY BIRDS MOVIE 2 Advance Screening Pass Giveaway!
EntertainmentAffair.com presents the THE ANGRY BIRDS MOVIE 2 Advance Screening Pass Giveaway from Sony Pictures Entertainment.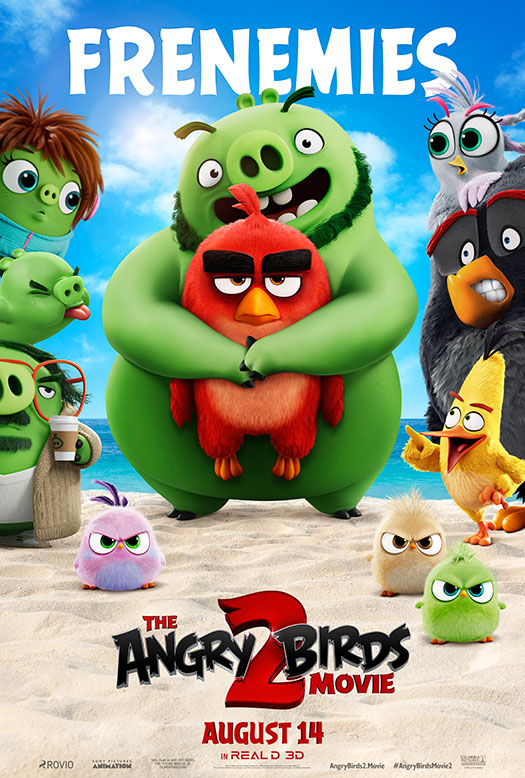 If you live or are in any of these cities we invite you to participate (Chicago, Dallas, Los Angeles, Miami, New York and San Jose). 
Download a first-come, first-served screening pass by clicking on the link for your city below. Screenings will take place on Saturday, August 10.
Follow us on Facebook, Twitter, Instagram, and YouTube.
Chicago - AMC Ford City 14
Dallas - AMC NorthPark 15
Los Angeles - Regal LA Live Stadium 14
Miami - AMC Aventura 24
New York - AMC Loews 34th Street 14
San Jose - AMC Eastridge 15
The flightless angry birds and the scheming green piggies take their beef to the next level in The Angry Birds Movie 2! When a new threat emerges that puts both Bird and Pig Island in danger, Red (Jason Sudeikis), Chuck (Josh Gad), Bomb (Danny McBride), and Mighty Eagle (Peter Dinklage) recruit Chuck's sister Silver (Rachel Bloom) and team up with pigs Leonard (Bill Hader), his assistant Courtney (Awkwafina), and techpig Garry (Sterling K. Brown) to forge an unsteady truce and form an unlikely superteam to save their homes.
Visit all THE ANGRY BIRDS MOVIE 2 sites:
Visit the official website
Visit The Angry Birds Movie on Facebook
Follow @AngryBirdsMovie on Twitter #AngryBirdsMovie2
The Angry Birds Movie 2 in theaters August 14.