D'MANTI Wows Latino Audience with Dazzling Performances During LA PRIDE Weekend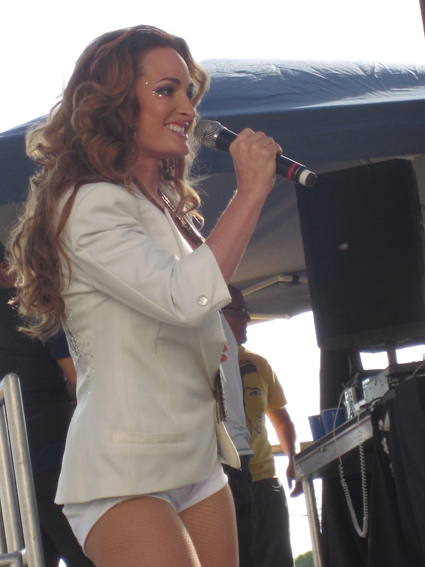 Rising music sensation D'MANTI wowed with her dazzling performances during the 2-day Latino Carnival, which was part of the iconic LA Pride celebrations. The performances took place this past Saturday and Sunday as part of a brand new dance experience powered by Club Papi and sponsored by Granda Entertainment, Tempo and Latinboyz.com.
D'MANTI took the stage by storm with "Dime lo Que Quiero", an up tempo bilingual song that wetted the crowd's appetites before launching into "Me Siento Latina", a song that is autobiographical in nature and tells the reasons why this Las Vegas native feels the Latino spirit within. She followed with her Billboard charting hit "Tonight" and concluded with her upcoming single "Freeze".
"For two days, I experienced magic onstage. The response of the crowd was beyond anything I could have hoped for. It was an honor for me to be part of the LA Pride celebrations. We had a blast!" said a visibly moved D'MANTI.
D'MANTI will also join the Pride celebrations in San Francisco this coming June 25th.
Official Online Profile:
www.dmanti.com
https://www.facebook.com/Dman