Reality Series "Miami Beach Models" Coming Soon to Nuevon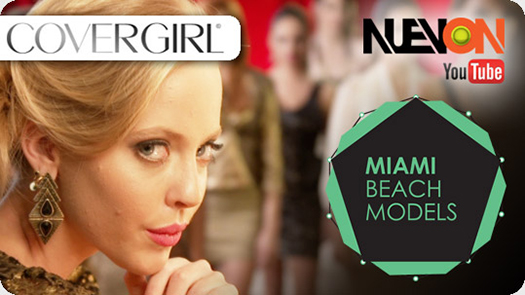 Hosted by Mexican Model Ivanna Rodríguez, "Miami Beach Models" will debut on February 12th, on NuevOn, the #1 Spanish Language Original YouTube channel
Latin World Entertainment (Latin WE) announced today the launch of "Miami Beach Models," a reality series sponsored by COVERGIRL and hosted by Mexican model Ivanna Rodriguez with a panel of three judges, including celebrity fashion stylist, Karla Birbragher, beauty expert, Gabriel Samra and renowned fashion photographer Milcho es Milcho.
The 12 episode "Miami Beach Models" series, subtitled in English will air on NuevOn, the #1 Hispanic original YouTube™channel created by Luis Balaguer's Latin WE in partnership with Ben Silverman's Electus. The reality show will feature 10 Latin beauties from different countries, each unique in their own way, with a personal story and an impressive array of talents, yet all with the same mission and only one goal in mind, to become the first Miami Beach Model.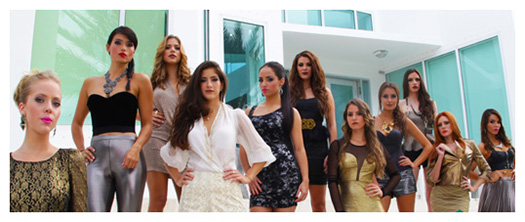 Shot in a beautiful mansion in Miami Beach, "Miami Beach Models," will feature contestants living under the same roof and the resulting drama of 10 fiercely competitive Latinas that will bring out their best and worst; an experience that will either break or make them. The winner will take home a cash prize of $10,000 and the opportunity to become a COVERGIRL digital ambassador to be featured in COVERGIRL online platforms as one of the Latina voices for the brand.
Viewers can subscribe to The NuevOn Channel at: http://www.youtube.com/nuevon and follow the event on Twitter using #MiamiBeachModels