MundoFox Premieres "Los 3 Caínes" on Tuesday, March 5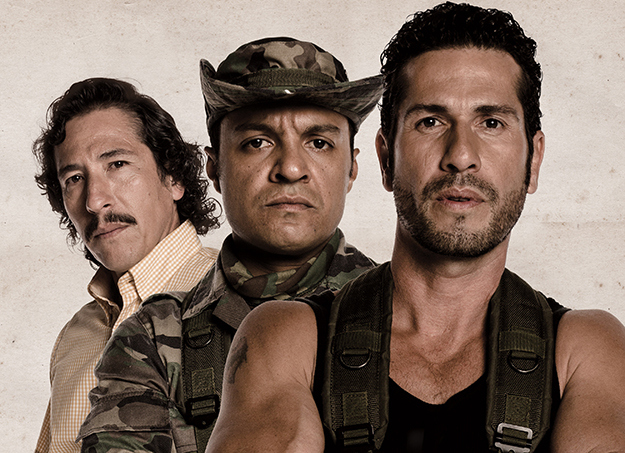 The true story of three brothers who forever changed the history of a country as never told before on broadcast television
MundoFox announced today the premiere of "Los 3 Caínes," the true story of the Castaño brothers, who forever altered the history of their country with their search for vengeance and justice. "Los 3 Caínes" will launch simultaneously in the United States and Colombia on Tuesday, March 5. The series will air on MundoFox Monday through Friday at 9PM/8C.
Fidel, Carlos and Vicente Castaño pledge to avenge the kidnapping and murder of their father by Colombia's guerrilla. Thirsting for vengeance, the three brothers decide to take justice into their own hands and build the largest private army in history, partly financed by drug traffickers including Pablo Escobar. Blinded by anger and pain, they start a deadly war— a war that touches an entire nation and ultimately destroys the family they vowed to protect. Renowned Colombian actors Gregorio Pernía, Julián Román and Elkin Diaz give life to Fidel, Carlos and Vicente Castaño in this new primetime series.
"'Los 3 Caínes' tells the story of a family united by strong traditions, that when faced with a tragedy, makes a series of decisions without considering the consequences," said Adriana Ibáñez, Executive Vice President of Programming for MundoFox. "Viewers will enjoy a well-produced series shot on location that's full of drama and action."
"Los 3 Caínes" was written by Gustavo Bolívar, creator of the hit series "El Capo."
For more information, visit MundoFox online at http://us.mundofox.com.