Shirley Rumierk and her 'Collateral Beauty'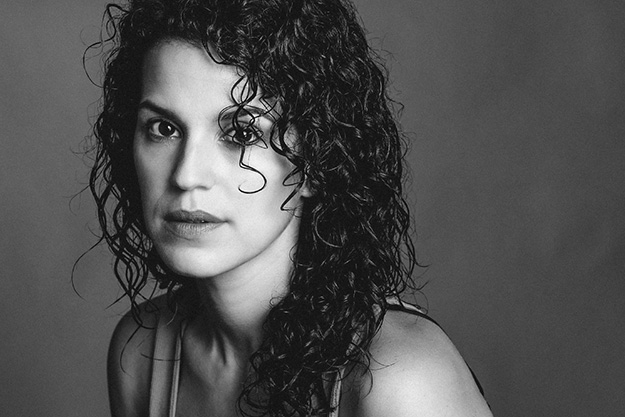 Shirley Rumierk is a special kind of triple threat. She has the talent of a successful artist, a ready for her close up beauty and an Ivy Leaguer brain. This Latin actress took television by storm with guest star appearances in Ugly Betty, The Good Wife and White Collar, just to mention a few. Her most recent work is in the film Collateral Beauty in which she shares the big screen with renowned actors such as Will Smith (Independence Day, Ali), and Academy Award winners Helen Mirren (The Queen) and Kate Winslet (Titanic, Steve Jobs).
In this Christmas movie, she plays Michael Peña's wife, a woman dealing with her husband's battle with cancer and on the verge of loosing his job. "The dynamic on set was great. There was a lot of warmth and kindness. Michael Peña is a sweetheart. He was effortless, very natural and he will act slightly different on every take. We had a great relationship since we met. My character cries in all of her scenes. He kept asking me 'How do you do it, take after take...' It was easy, postpartum hormones."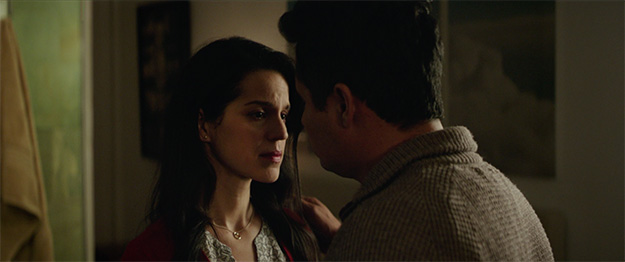 Experiencing motherhood for the first time, she meditates on her own childhood. She was born and raised in New York City from a Puerto Rican mother. Her love for acting came as a coincidence. "There were not many after school programs in Hell's Kitchen. I became part of the 52nd St. Project, a children's theater for low income families. They try to stimulate young children through the arts. I did it for fun." Now a board member, she recalls the time Law & Order stopped by scouting for children and she booked a role on the show. "It was my first professional acting role."  At that time, she was only 10 years old. "My mom always told me it was a hobby. Education is more important," and Rumierk delivered. She was accepted at the prestigious Harvard University. "I declared a major in Economy. I was good in math." After taking a few classes, she realized it was not for her. "There are no emotions in numbers. I've always been driven by feeling and intuition." She graduated with a degree in Hispanic Studies with a concentration in literature. "My mom was a bit confused, but I couldn't deny my love for the arts. I spent a summer in Cuba surrounded by architects, musicians and all sorts of artists." The experience opened her eyes. "In Havana I realized I wanted to be an actor." And there was no turning back. "I came back to New York and I booked the Latinologues on Broadway. After that, I decided to do TV. Nowadays, I'll do anything but I am more inclined to work with female directors or female driven stories," she says with conviction.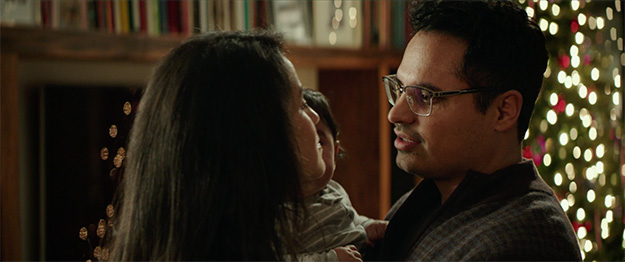 Rumierk is like a favorite cousin you only see during Christmas time. Her smile lights up the room and her charisma is contagious. She has that 'je ne se quoi'.  It is difficult to explain. She is endearing and makes you feel special, but at the same time I know I am having a conversation with a very powerful woman. She personifies the collateral beauty, something this film tries to explain and director David Frankel (The Devil Wears Prada, Marley and Me) noticed it. "David was very supportive, he will let you do your thing and he will give you suggestions accordingly." Rumierk's performance in one of the most climatic scenes of the movie is flawless. She managed to tell an emotional story just with her eyes, she consoled her husband without making him feel like a victim. She explains, "When you know someone is about to die, it becomes very clear what is important and what is not. You have the opportunity to enjoy the person to the fullest."  
When I asked what does collateral beauty mean to her she replies, "To live in the moment. We all talk about collateral damage, but collateral beauty is to live in the present. I believe there is something bigger than us out there and children are more connected to a pure essence, we as adults sometimes forget." I asked her how can we stay connected to it and Rumierk gave me an example using her own career. "Right now, I don't wait for opportunities to come. If I feel I have something to say, I grab my camera, I tape myself and I upload it. Digital media is very important for artists." She has done that many times. Her YouTube channel is full of political satires in a social media friendly way. "I write my own sketches and it gives me flexibility. We need more female and Latin writers and directors. If we want to change how we are portrayed  in the media, we have to start with us," she says passionately. I had nothing to add to the conversation. I asked her what is next. "I am going to keep doing what I am doing." I gave her my good byes and she interrupted me. "Oh wait! I am going to be in Blue Bloods this season." And we will be ready to be strike by her again.
Collateral Beauty is now playing in theaters.