REVIEW: Wolverine Saves the Best for Last with 'Logan'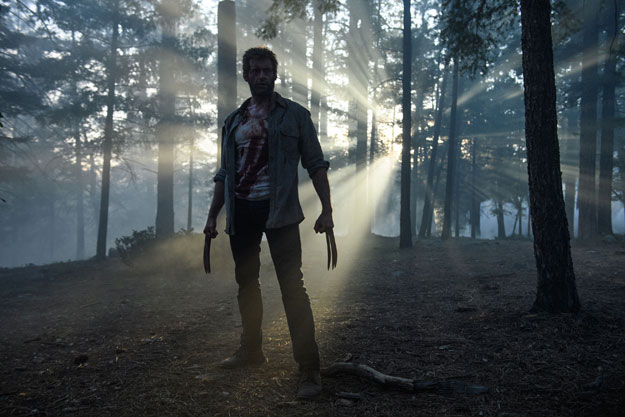 Logan is an unexpected thing of cinematic beauty. The type of Hollywood movie that makes superlatives irresistible. It is awesome, thrilling and definitely the definitive and best representation of Wolverine to hit the big screen. It is also the first movie since The Dark Knight to do something daring and exciting with a universe and a character that has been created and developed within the context of the superhero genre.
Given all the cause to celebrate it is really tempting to go straight to the discussion about which is the best superhero movie in history. But what should come as a no surprise is that if Logan has always been the anti-hero of the X-Men universe, his new movie by director James Mangold (The Wolverine, Copland) is decidedly against all the conventions that define that particular genre. This means that the plot of this Wolverine movie does not hinge on saving the world from any lethal catastrophe inducing McGuffin or having another go at a super villain who wants to destroy/possess the protagonist's particular powers. Logan is a movie about getting old. About what happens when your body betrays you and literally becomes your mortal enemy. And if that wasn't heady enough, it is also a movie about the legacy of violence and the toll that takes on a new generation.
For all these reasons Logan, which opens today nationwide, feels like an anti- Bryan Singer  movie within the X-Men universe, which is not entirely fair. As a filmmaker Mangold mines the pain and the pathos that Singer established having the first scene of the first X-Men movie be Magneto being destroyed emotionally at the gates of a World War 2 concentration camp. Logan's heartbreaking moments, which give way to award worthy performances from Patrick Stewart and Hugh Jackman, happen when the title character and Charles Xavier have to face the crumbling remains of the fantasy of a mutant family that would be able to come together to make a better place.
In this movie's timeline, that has been a dream that has died many years ago which is why the plot is set in a not too distant future where mutants once again are a minority. Logan is drifting away on a wave of alcohol disappointment and odd jobs. While Charles is locked up and almost senile. Hope for the future emerges in the form of a young mutant whose abilities hit too close to home for our protagonist. This simple plot pushes forward a movie that behaves like a road movie and a futuristic western. Where every scene, including the disturbingly violent action sequences, are in service of character development. This is the one movie that captures Logan's humanity and to get to watch it on screen is beautiful, unexpected, thrilling and totally satisfying.
Logan hits theaters March 3.