ALIEN: COVENANT Advance Screening Guaranteed Seat Giveaway!
EntertainmentAffair.com presents the ALIEN: COVENANT Advance Screening Guaranteed Seat sweepstakes from Twentieth Century Fox.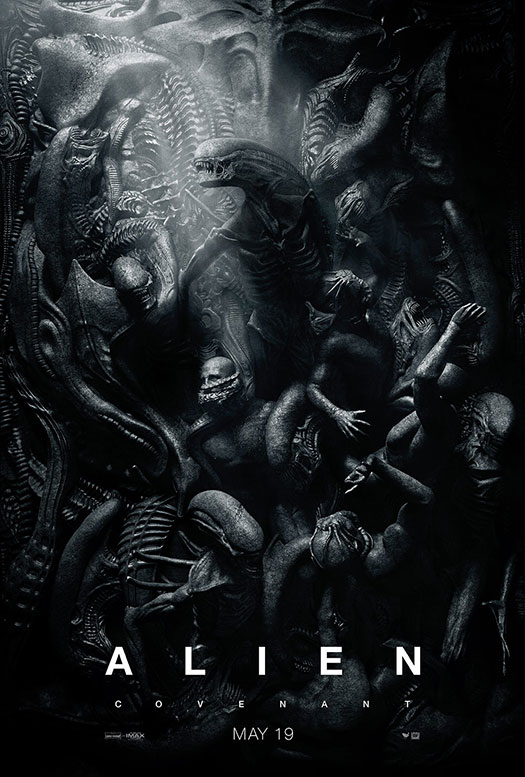 If you live or are in any of these cities we invite you to participate (Chicago, El Paso, Los Angeles, Miami and New York). The screenings will be held on Wednesday, May 17 @7:30PM (local time).

RULES:

Enter your information and the city you wish to attend in the entry box below:

(2) Winners in each of the markets will receive reserved seats for them and a guest.
Winners will be guaranteed a seat as long as they arrive by 6:50PM.
Winners can bypass all lines and check-in via guest list to be admitted.
Ridley Scott returns to the universe he created, with ALIEN: COVENANT, a new chapter in his groundbreaking ALIEN franchise. The crew of the colony ship Covenant, bound for a remote planet on the far side of the galaxy, discovers what they think is an uncharted paradise, but is actually a dark, dangerous world. When they uncover a threat beyond their imagination, they must attempt a harrowing escape.
Visit all ALIEN: COVENANT sites:
Visit the official website
Visit Alien on Facebook
Follow @AlienAnthology on Twitter #AlienCovenant 
Alien: Covenant arrives in theaters May 19.
Contest closes Monday, May 15 and the lucky winners will be announced. Good luck to everyone!
Sponsors, its employees, members of the family and its agencies are not eligible. One entry per household. Duplicate entries will be disqualified. Winner will be selected by random drawing and notified via email and/or phone. Contest closes Monday, May 15. Open to current residents of the United States only. You must be 18 years of age or older to be eligible to win. No purchase necessary.