Cara Delevingne, Dane DeHaan and Luc Besson Talk 'Valerian and the City of a Thousand Planets'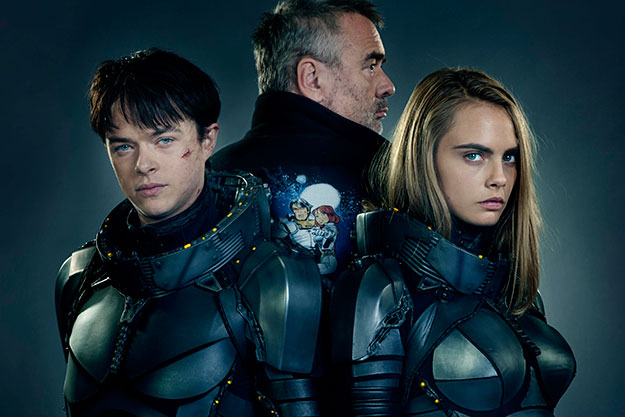 'Valerian and the City of a Thousand Planets' is the visually spectacular new adventure from Luc Besson, the legendary director of The Professional, The Fifth Element and Lucy, based on the ground-breaking comic book series.
Entertainment Affair recently attended a press conference in Beverly Hills where Besson and stars Cara Delevingne and Dane DeHaan spoke about the film. Here are some highlights of what they said:
Luc, is it true that seeing Avatar in 2009 greatly impacted your work on this film?
Besson: When I went to see Avatar, my script was almost ready. After I've seen Avatar, I came back home and I put my script in the garbage and I started again. Because Avatar just pushes all the limits and it was just amazing and I was not on that level. I don't mind being second but I want to be second. I don't want to be ninth. So thanks to James Cameron, my script is much better now than it was.
Cara and Dane, what can you tell us about the stunt work?
DeHaan: It was a blast. I think Cara enjoys doing stunts more than I do.
Delevingne: I live for stunts.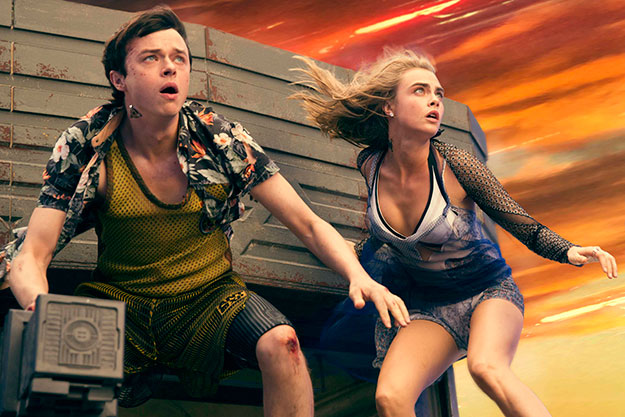 What can you tell us about working with Rihanna?
Besson: In my head I thought, who would be the best person for the part? My first idea was Rihanna. I didn't even know if it was realistic, but it was my dream. You never know until you ask. I was lucky because at this period she wants to try to be an actress and be in movies. She was exceptional. She just asks you to direct her, which for a director is just a dream.
Delevingne: She had more outfit changes than all of us put together.
Besson: She has more outfits than me for the last 10 years [DeHaan and Delevingne laugh].
What was it about Cara and Dane that got your attention to play Valerian and Laureline?
Besson: When I saw them for the first time, the first hour of conversation I knew it was them. So I tried to organize the day they would meet because I wanted to be there the first time they met. I looked at my calendar to see how I could organize and then she called me saying "oh I saw Dane last night, I was at a meeting and he was there too!" I was so frustrated that I wasn't there when they met. So I had to wait a month to get them together. I was so happy when I saw that it worked.
Luc, the film is dedicated to your father. What can you tell us about this?
Besson: He gave me the first [Valerian and Laureline] book. He passed away before we started the film.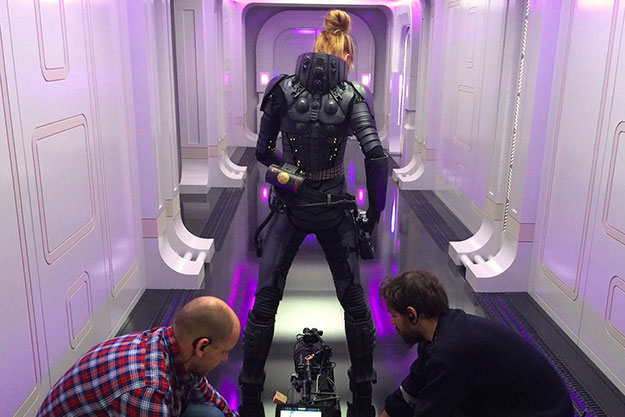 What was your favorite experience working on the film?
Delevingne: I learned so much from watching Dane's work ethic and his approach to acting. We shot five days a week, and we didn't have night shoots. So we got to explore Paris a lot as well. And there was a funny moment when we fall out of a trash shoot. The amount of odd stuff that was put in that trash chute, like different slimy parts or random things. Just getting to dive into that, honestly the detail of the sets that were made were so incredible, I never wanted to leave.
Besson: It was making the scene where Cara talks about love and she has to have tears and say, "I don't ask you to die for me. I ask you to trust me." I was waiting for this scene for almost 15 weeks because it's the juice. It's the juice for a director. It was the first time we had the freedom just to be the three of us.
DeHaan: I feel like I learned a lot from Luc and from Cara. I watched Luc on set having the time of his life making a film he has wanted to make his whole life. I have a tendency to take myself too seriously. Cara doesn't have that problem [Delevingne and Besson laugh]. Every day when Cara is on set, she puts this huge smile on your face. I was so happy to see her every day. I was able to have the time of my life because Luc and Cara were having the time of their lives.
See Valerian NOW PLAYING in 3D & RealD 3D theaters everywhere.