THE SHAPE OF WATER "Prize Pack" Sweepstakes
EntertainmentAffair.com presents the THE SHAPE OF WATER "Prize Pack" sweepstakes from Fox Searchlight Pictures.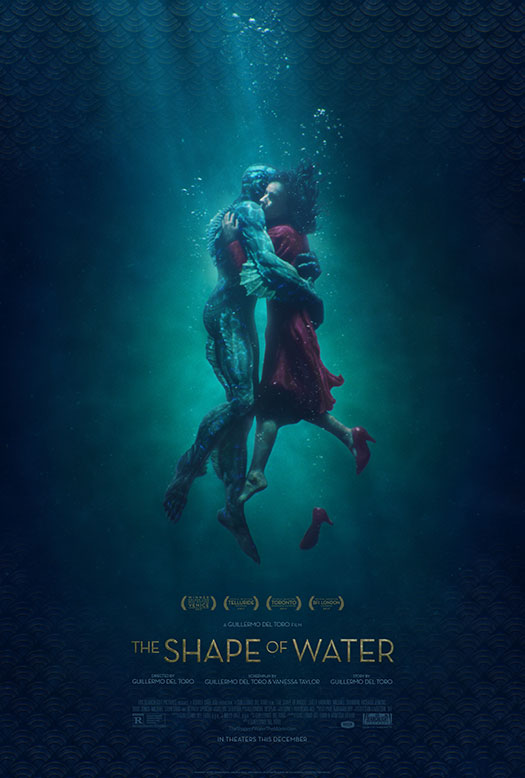 From master story teller, Guillermo del Toro, comes THE SHAPE OF WATER - another-worldly fairy tale, set against the backdrop of Cold War era America circa 1962. In the hidden high-security government laboratory where she works, lonely Elisa (Sally Hawkins) is trapped in a life of isolation. Elisa's life is changed forever when she and co-worker Zelda (Octavia Spencer) discover a secret classified experiment. Rounding out the cast are Michael Shannon, Richard Jenkins, Michael Stuhlbarg and Doug Jones.
RULES:
Enter for the chance to win promotional items on behalf of the film by entering your information in the entry box below:

---- (3 Winners Will Receive)----
1 - Large Love Embrace Long Sleeve Shirt
1 - Beige Shaped Egg Timer
1 - Water Activated Changing Umbrella
1 - Heat Activated Changing Coffee Mug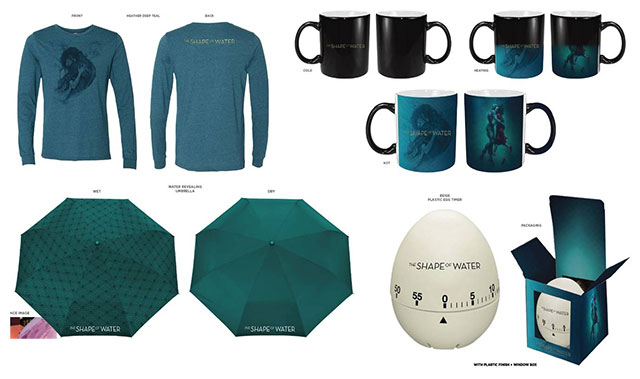 Visit all THE SHAPE OF WATER sites:
Visit the official website
Visit The Shape of Water on Facebook
Follow @shapeofwater on Twitter #TheShapeofWater
Film opens in select theaters December 1 and nationally December 22.
Contest closes Friday, December 22 and the lucky winners will be announced. Good luck to everyone!
Sponsors, its employees, members of the family and its agencies are not eligible. One entry per household. Duplicate entries will be disqualified. Winner will be selected by random drawing and notified via email and/or phone. Contest closes Friday, December 22. Open to current residents of the United States only. You must be 18 years of age or older to be eligible to win. No purchase necessary.