Exclusive Interview with The Cast of Netflix's New Film 'The Last Summer'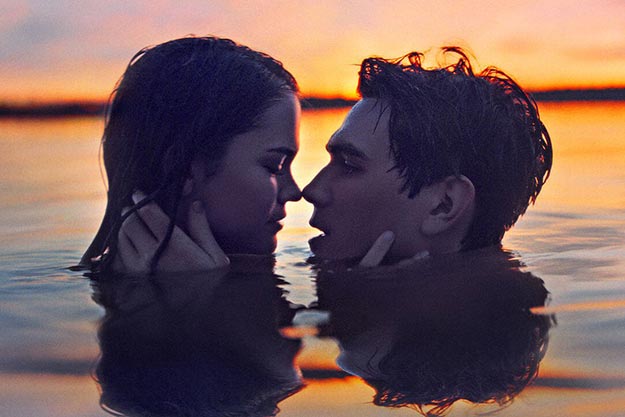 It's the summer break flick to kick off the season no matter what stage in life you're in. The Last Summer follows the young lives of a group of recent high school graduates as they close one chapter of their lives and ready for the journey that awaits. This romantic comedy explores the relationships, doubts, choices, and last defining moments that lead up to adulthood and the adventures that come with it.
Entertainment Affair was invited to talk to the cast for roundtable interviews. We shared laughs, memories, movie character predictions and much more. Here are the highlights of our interview with the cast of Netflix's The Last Summer, KJ Apa, Maia Mitchell, Jacob Latimore, Wolfgang Novogratz, Halston Sage, and Tyler Posey.
Entertainment Affair: The film has an end, but if your character's lives continued, where do you think they would be two to three years from now?
Halston Sage: "I think Erin would be running her own advertising firm. And I would like to still see her in a relationship with Alec."
Jacob Latimore: "I feel like they would have definitely stayed in touch somehow. Even if they weren't there was definitely a friendship that would probably never break. I think he would be successful." 
Tyler Posey: "I think Ricky will be retired," he quips. 
HS: "Living in Hawaii… Tyler's sequel," she comments as laughter fills the room.
TP: "The Endless Summer," he jokes.
Wolfgang Novogratz: "The interesting about him [Foster] is that he keeps reinventing himself for the girls.…and he's acting the entire movie and at the end of it he kinda learns his lesson of 'let me just try to be myself and find someone who likes that.'"
Maia Mitchell: "I'd like to think that they [Phoebe and Griffin] kept in contact"
KJ Apa: "If they weren't together, they would at least still be really good friends."
MM: "Yeah, maybe just like get married later," she laughs 
EA: Kids or no kids?
MM: "Like twenty."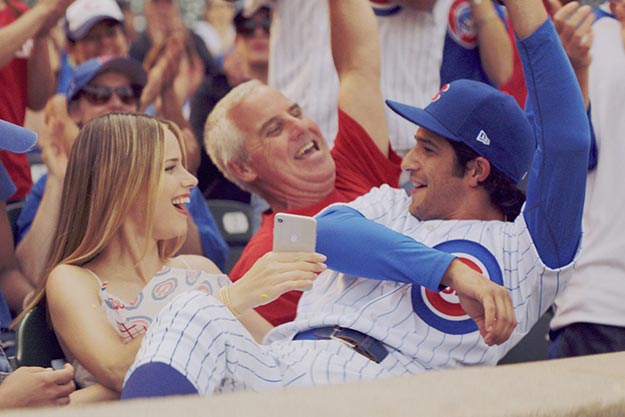 In between laughs, Maia and KJ are asked about dealing with rejections like their characters in the film. KJ shares 'he's definitely a risk taker and willing to put himself out there' while Maia admits she's more reserved "and will usually only put herself out there unless I know that something's being reciprocated. I usually play it safe."
EA: As actors too there have been roles that have not been for you, how do you cope with the rejection that comes with the job, if you've had that experience?
MM: "Oh, I've had that experience. Many times."
KJ: "Yeah… my process in going to an audition is I go and then I forget about it as soon as I leave."
MM: "That's the way to do it." 
KJ: "And if you don't get cast for it, you either don't look right for it or they don't want you for it for whatever reason." 
MM: "If I walk in there and I'm the right person for the job, I'll get it and if I'm not then I won't, and that's completely out of my control. Just kinda gotta let it happen the way it's supposed to happen." 
A great motto to learn from both in acting and in life. "Don't bother stressing over something you have no control of," KJ adds.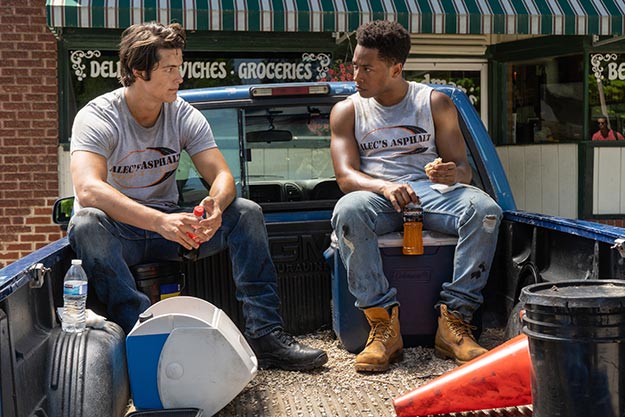 EA: May is Mental Health Awareness Month, and Maia you were in the musical short by Susana Matos, Talk About It. What was that experience like for you given it's such an important topic and one we don't talk about enough?
MM: "I've worked with Susana for a while now and she mentioned she was going to do a short film that she was going to eventually make into a longer form and of course, I wanted to help her out and be a part of it. And obviously, it's really important to end the stigma around mental health. People don't prioritize it as much as they do physical health and it is just as important and I was very excited to be a part of that."
Talk About It, available on YouTube, emphasizes the stigma surrounding the topic of mental illness with the goal to continue a conversation about the many mental conditions affecting thousands of people every day.
EA: So many people are experiencing variations of mental health disorders. Have you or someone you know gone through any of these experiences like depression or anxiety, to name a few. How did you overcome that or help cope with it?
KJ: "I personally haven't, but I have friends who go through anxiety and depression. For me, as a friend, it's important to listen, especially if you can't relate. Being a friend and listening is really the best thing that you can do."
MM: "I definitely have struggled with anxiety in the past. It comes and goes in waves. When I'm really stressed and have a lot going on with work, which is obviously a great thing and most people would be excited about, I go into meltdown mode. So, that's something that I've had to deal with, and I go to therapy... I think it's about surrounding yourself with people that make you feel normal and heard, and like KJ said, that'll listen."
KJ: "I mean don't get me wrong, I've had my moments for sure."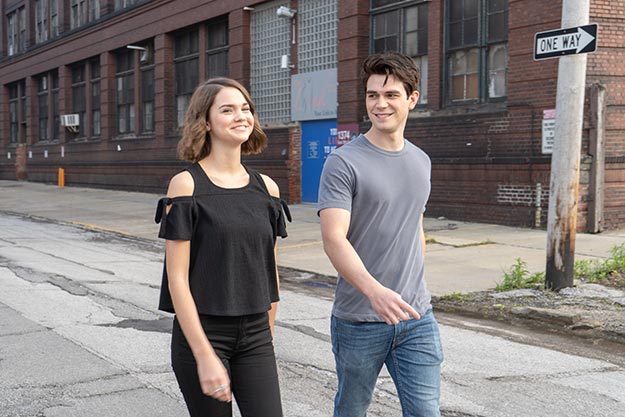 Similarly, another theme that circled around the roundtable was social media. The unreasonable and unattainable demand for perfection and the pressure of "what happens after college?" to its shift to "what happens after high school?"
WN: "I don't think there was ever the term quarter life crisis until a couple of years ago. I think the main difference between this generation and past is social media. And it's not just mainly celebrities or people who look like they have the perfect lives. It's people you're friends with… Everybody's the perfect boyfriend, the perfect husband, everything on social media. So, you're surrounding yourself with these people thinking 'oh my god, they're so much prettier, they're so much wealthier, whatever than me', and you feel crappy about yourself."
HS: "I do feel like there is a lot of pressure on high schoolers to have their futures planned out. My sister just graduated high school last year, so I just recently saw her going through the whole process and it's hard. It's hard and it's unfortunate because I think that's such a young age to be faced with such lifelong decisions and no one should have to feel that pressure… There's room for change and growth in that transitional period."
JL: "Yeah, I agree with that. Most teens don't know what they want to do quite yet and that's okay. I think that's something you should embrace and take that time to figure [things] out instead of… studying something they really don't have a passion for."
TP: "There probably is a little bit more pressure on high schoolers this generation. But you know what, if you have an open mind to it, I don't think it's the worse because that pressure kind of helps you realize what you want and what you don't want… It's kind of all how you look at it." 
The cast share in agreement that perception is an essential key to facing the difficulties that come with growing up and life-changing decisions, similar to the ones their characters face in The Last Summer.
The Last Summer launches globally on Netflix May 3.