Press Conference: 'The Lion King' Captivates Our Hearts Once Again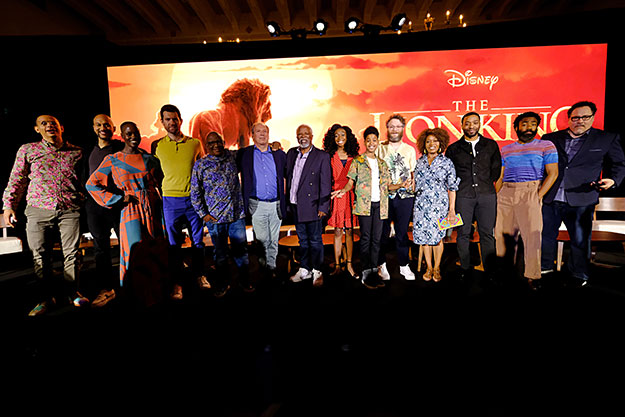 Remaking a classic childhood movie can be tricky. Not only do you have to stay true to the original version which captivated so many hearts, but you also want to bring it to a more modern version by incorporating new digital technology. The Lion King is one of those films. It's a movie that we all grew up with and loved because it's a part of our childhood memories. Entertainment Affair had the opportunity to watch an early screening of the film and we weren't sure what to expect but we were pleasantly surprised.
We absolutely loved it! We won't be sharing any spoilers as the film has yet to premiere but we can tell you that it remained pretty true to the original 1994 version that captivated our hearts so many years ago. It was visually incredible and the new digital animation is stunning. We cried but we also laughed so much as this film is a little funnier than the original. It's such a beautiful story that once again managed to captivate our hearts. One of the highlights of the new live action film was having James Earl Jones reprise his role as Mufasa because honestly, we wouldn't have it any other way. Beyonce convinces in her rendition as Nala and the song is beautiful. Sure, some people will love the original version better because it is the original but we're happy to report that this one was a great modern version of that film.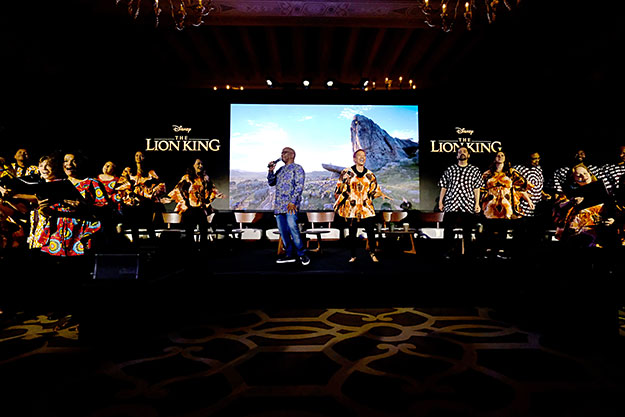 The day after the screening we attended the press conference where several of the voice actors were present including Jon Favreau (Director), Donald Glover (Simba), Chiwetel Ejiofor (Scar), Alfre Woodard (Sarabi), Seth Rogen (Pumbaa), Billy Eichner (Timon), JD McCrary (Young Simba), Shahadi Wright Joseph (Young Nala), Dr. John Kani (Rafiki), Keegan-Michael Key (Kamari), Florence Kasumba (Shenzi), Eric Andre (Azizi), Hans Zimmer (Composer), Lebo M (Performer), African music & choir arranger, writer and producer.
The press conference began with a surprise performance by Lebo M. and Clydene Jackson along with a choir which interpreted a beautiful rendition of "The Circle of Life". What a way to start a press conference! One of the things that we learned during the press conference was that the making of the film took three years because they wanted to use all the technology that was available and that Favreau had learned to use by the end of The Jungle Book.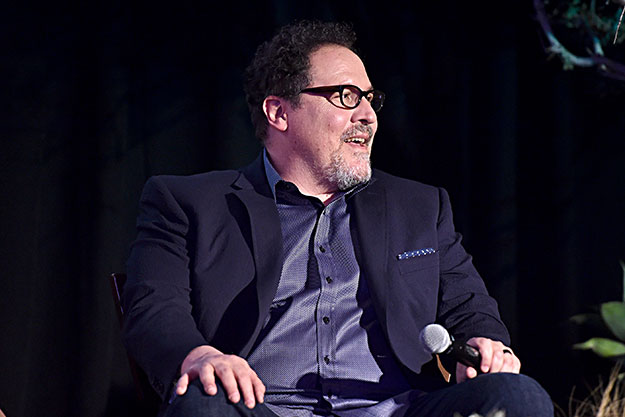 "A lot of attention is paid to the technology. But really, these are handmade films. There are animators working on every shot, every environment that you see in the film other than actually, there's one shot that's a real photographic shot but everything else is built from scratch by artists." Favreau also mentioned that one of the tricky parts with the recreation of this film was "the effort here was to keep the tradition, not just the tradition of the film and stage production that came before us, but the filmmaking tradition. Often times when new technology comes online, it disrupts an industry. But with just a little bit of effort, we were able to build around the way filmmakers and film crews work". He added that the beauty of the film is that "there's a balance between innovation and tradition".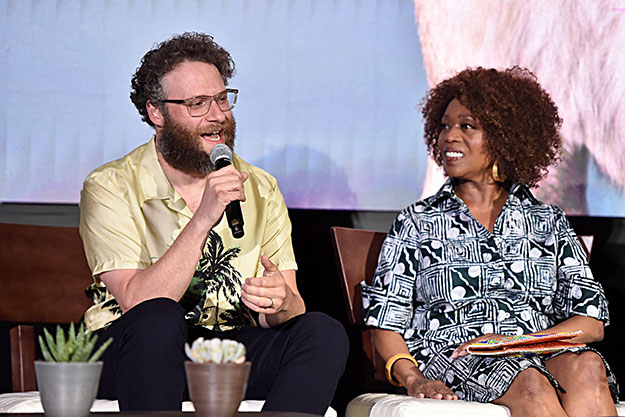 Another part of the film we really enjoyed was Seth and Billy as Pumbaa and Timon because their were both just so naturally funny. They shared that there was a lot of improvisation among them during the filming/recording since unlike other films where everyone records their part separate, they got to do most of their scenes together which made it easier for their improvisation to flourish.
The Lion King is a beautiful musical drama film you must watch, but this time with your kids. No matter your age, you're all going to love it just like we did. Make sure to pay attention for a gag that references another Disney property in the film!
The Lion King roars into theaters July 19, 2019.