Nineteen Latinas Battle for this Year's "Miss Universe 2012" Crown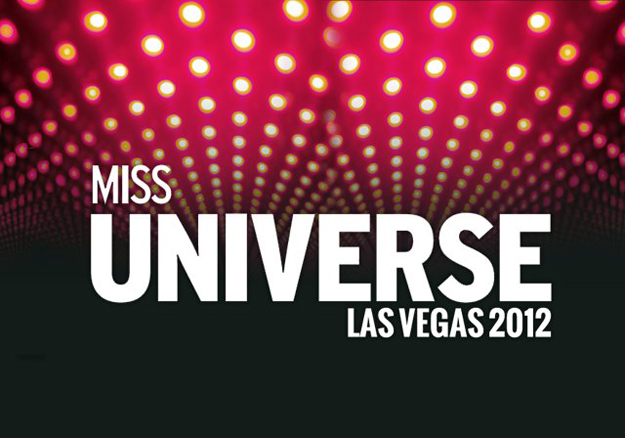 The Competition Kicks off with "Camino a la Corona", an Exclusive Telemundo Special Dedicated to the
19 Latin American Delegates at 7PM/6C
For the First Time Ever, Hispanic Viewers will be Able to Vote on Telemundo.com for their Favorite Contestant
Nineteen beautiful Latinas are more determined and committed than ever to take home the crown in this spectacular night of the "Miss Universe 2012" pageant on Wednesday, December 19 at 8pm ET/7C from Planet Hollywood Resort & Casino in Las Vegas, hosted by Rashel Díaz and Omar Germenos of Telemundo's morning show "Un Nuevo Día." The glamorous evening will kick off with "Camino a la Corona" (7pm/6c), an original special dedicated to the Latina delegates hosted by the Mexican star Mónica Noguera and Guad Venegas from Telemundo's Latino youth cable network, mun2, where the contestants will reveal exclusive details of their lives and share some of their activities prior to the competition.
On this year's Miss Universe pageant, more than 80 countries will be represented by beautiful women, and 19 Latin beauties will battle to conquer once again prestigious crown, which they lost last year to Miss Angola. The Latina contestants are already stirring some controversy in what will surely make this year's show a must see television event. In particular, there's been a focus on some discrepancies regarding the contestant's country of origin. Such is the case with Miss Nicaragua, Farah Eslaquit Cano, who is from Monterrey, Mexico, and Miss Puerto Rico, Bodine Koehler Peña, who was born in Holland of a Dutch father and a Dominican mother, but who recently posted on her Twitter account: "I am Puerto Rican even if I had been born on the moon."
For the first time ever, Hispanic fans will be able to vote for their favorite contestant for the semifinals. Starting Friday, November 16, users will be able to cast their vote on www.Telemundo.com/MissUniverso. The voting for Miss Universe is open to any person who lives in, and is a legal resident of, any of the countries of origin of the Miss Universe contestants. Each person will be allowed up to 10 votes cast from their email address. The winner of the fan vote will be announced during the live broadcast of Miss Universe 2012, which will take place Wednesday, December 19.
Fans will be able to follow "Miss Universe 2012" on Facebook www.facebook.com/MissUniverseTelemundo and on Twitter: MissUniverso. For more information, visit www.nbcumv.com, and follow us on Twitter: @TLMDMediaPR https://twitter.com/TLMDMediaPR.