Director Andy Muschietti and Actor Bill Skarsgard Talk New Take on "IT"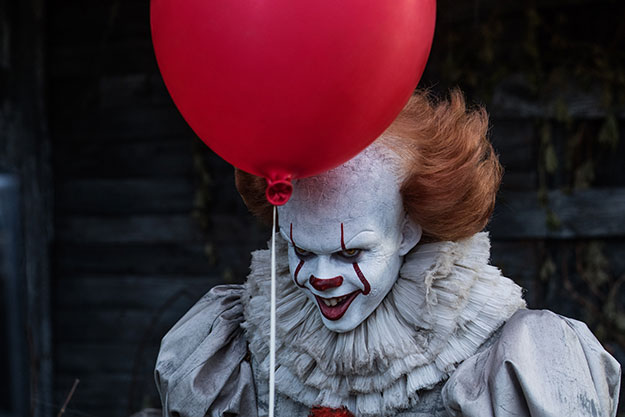 It is a supernatural horror film and the second adaptation of Stephen King's 1986 novel of the same name. The novel was first adapted into a 1990 miniseries and a lot of us that grew up seeing it can forever remember it as it being so scary to be almost traumatic. This time It was made into a film intended to be the first installment in a planned duology or maybe trilogy if we can speculate.
What makes this adaptation different is the emphasis on the storylines of the seven children in Derry, Maine, who are terrorized by the supernatural being but only to face their own personal demons in the process.
As it may seem as two movies in one, one about the paranormal and the other about the coming of age of the seven kids; the film brings elements that seem quite familiar and more to recent trends portraying a gang of outcasts '80s preteen kids namely "The Losers Club" who face down the clown and deeper horrors of their daily lives, reminding us of the new TV series 'Stranger Things' with even some overlap in the cast, with Finn Wolfhard playing in both. But also It remind us of the brotherhood from 'Stand by Me,' but as a much obscure one, and surely it is also one of the all-time top five Stephen King movie adaptations, from his novel 'The Body'.
The movie does follow the contrasting pastoral and the infernal dimensions of King's distinctive literary vision. Derry seems like a tranquil place to live in spite of the fact that children turn up missing at an alarming rate.
It, it's definitely from where nightmares draw inspiration from. Scary about paranormal things and it's impressive Bill Skarsgard's rendition of Pennywise but much scarier about the evil adults bring within. And this is where the film really pushed deep. This is the real scary part but nonetheless a great lesson on how we all need to conquer our fears to live fully. At the end this conquering of fears from the kids it's what may have diluted Pennywise's scariness.
We had the opportunity to speak with director Andy Muschietti and Pennywise's Bill Skarsgard at a recent press junket and this is what they had to say.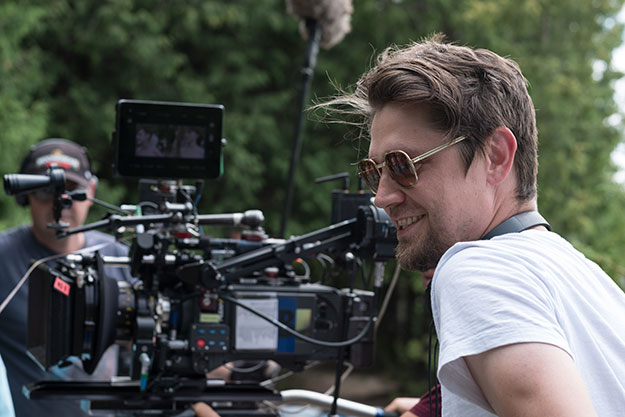 Question: Can you talk about bringing the character of Pennywise to life?
Bill Skarsgard: I want to be involved and I care about the movie that I'm doing and with other films that I've done I usually don't feel a need to go over and look at what I've done once a scene has been filmed, but with this one I had no idea what anything looked like. I didn't know what my face looked like with the make-up on and how it translates on to the screen, so for the first time I was much more curious to see what it was we were doing.
The studio wouldn't give me any access to the dailies, but Andy would, so he was like 'here you go, you can look at the dailies', so I would sit and actually kind of study what we already shot because I felt for this role it was important to see what I was doing and how it translated onto the screen. I wanted to make sure that all the things I thought about and talked about with Andy had translated onto the screen with all the make-up and all the things such as the looks and contacts and everything.  With this movie the visual impact of the character is so important and it was important for me to fully understand.
Andy Muschietti: We talked for hours about what the character was and mostly we agreed on everything about what the character should be, but talks are just the beginning. Ultimately it's Bill who starts building the character. We talked a lot about the unpredictable behavior of Pennywise as part of his dread and impact as a monster and we have here, with Bill, an actor that is committed and fearless.
He took the concept of what is this monster and how do we make it unpredictable and I think one of the greatest things that he brought was being able to embrace that concept of unpredictability and really giving something new at every point. I was so surprised and gratified to see him doing things because he was not surprising the audience, he was surprising me at every point! Possibly even himself! (laughs)
Bill Skarsgard: And for the sequel it might be different because I'm so accustomed to the character now and the look of the character. The whole leading up to it and figuring it out, especially the beginning, with the balance between fear and being fearless is such a topical thing for the movie, right?
I knew going into this, just auditioning for this movie, was a really fun thing to do. I was here and they were like 'Here's an audition for Pennywise' and you can do whatever you want with it and there were no instructions, there is no anything that describes why Pennywise would be one way or another. He could be young, he could be old, he could be a girl, he could be a guy, he could be any ethnicity! There's nothing that limits the character and all other characters that I've gone up for before are usually 'Uh, it's a guy and he's in his mid-twenties … and he's going through some things' (laughs). The characters that you go up for are all usually limited to who you are in sense, but this is not!
Andy Muschietti: There was a great development of trust between the two of us! I didn't have all the answers right away of course, so I trusted Bill, and I didn't know that he was afraid (laughs)! There are always those kind of dynamics happening! It was the trust that we built and we became kindred spirits so to say!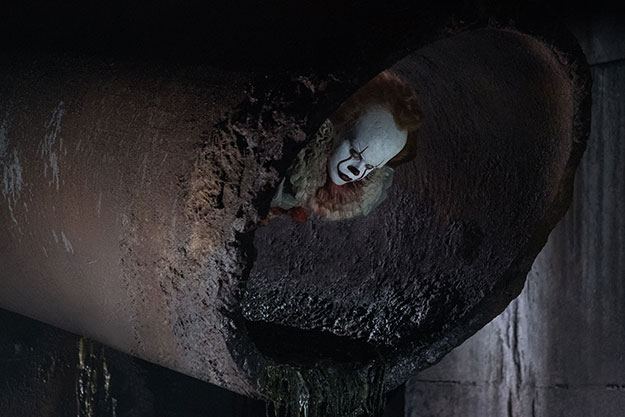 Question: Was there any influence or point of reference to Tim Curry's performance in the original 1990 TV adaptation of "IT"?
Bill Skarsgard: I think the way we approached it was this is our new take on it and I think for my part I was going to do something very different. This is my interpretation and performance of Pennywise. Also, with Any designing the look everything is just a completely new take on it. I do think that it's so different that you can be into both things without them having to interfere.
Even in casting me in the role, we weren't trying to do this middle-aged Pennywise that Tim Curry did so well, we are doing something different.
Andy Muschietti: It was already from the beginning something different starting with the initial idea and concept for the character design. I believe there is something in the nature of the character that I retreat from the original work that was worth bringing into it and it is not something that was in the collected conception of the character, but a little important detail that has to do with the nature of the character and it might … it might … because it's very speculative, you know, the book point of view is from the kids and everything and what they know and think about it and what they speculate about and there's this thing that basically implies that Pennywise might be a product of children's imagination.
There's a page in the book where we jump into the mind of Pennywise and his thoughts are so simple such as 'The turtle. The turtle is so stupid. I hate that he doesn't do anything all day' so, all those things are very child-like and my interpretation was that there is a lot of Pennywise that has to do with an invention and I wanted to translate that into a look. I wanted to portray the technical effect with the contrast between something that is cute and lovable and horrifying at the same time.
It floats into theaters on September 8th.