'Only the Brave' Actors Have Fought Fires On-Screen and Off-Screen in Real Life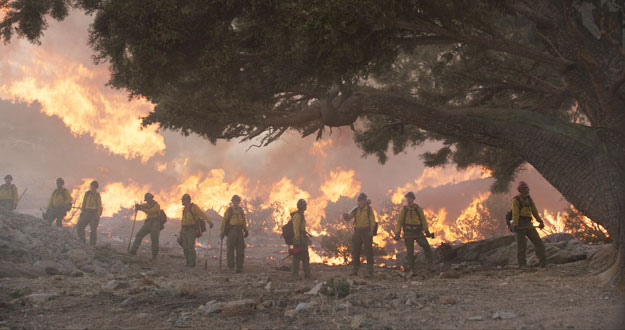 'Only the Brave' is the heartbreaking true story about real life heroes. It tells the story of the 2013 tragedy in Arizona where 19 members of the Granite Mountain Hotshots, an elite group of wildland firefighters in Prescott Arizona, died after they were blazed over by flames from the Yarnell Hill Fire. To date it has been the deadliest firefighting event since the September 11 attacks which killed over three hundred firefighters.
The film dives into their relationship and struggles within their group as well as with their families; and how bizarre and distressful is the life of these families. These wildfire firefighters don't run away from danger they run into it, protecting the community, nature and everything in between with honor and bravery. The film portrays how they were bonded in a very strong friendship of loyalty and kindness, they became brothers to each other.
Josh Brolin played Eric Marsh, the head firefighter of the Granite Mountain Hotshots, Jeff Bridges in an unrecognizable role played Duane Steinbrink, the fire chief of Prescott's wildland division, Jennifer Connelly as Amanda Marsh, Eric Marsh's wife, and Miles Teller as Brendan McDounough, the only survivor from the tragedy.
The production team got on board the survivor, Brendan McDounough and Pat McCarty, a former Hotshot, to serve as consultants and educate the cast and crew on wildfires. They help with the training and got them on a boot-camp right away to acclimatize them on the real strenuous physicality of being a wildfire firefighter.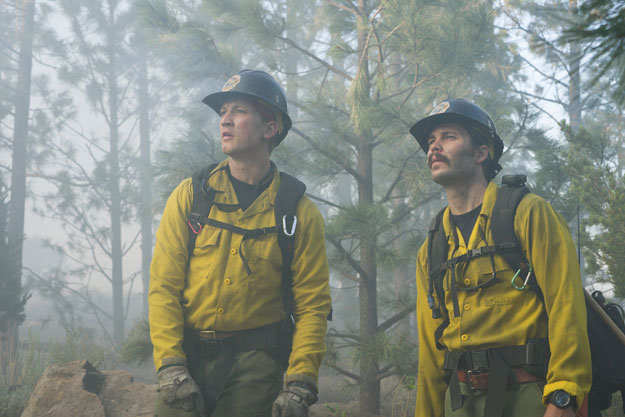 During a press conference in Los Angeles, the actors shared what it meant to them to recreate such a tragic event and gave us a glimpse of what these firefighters risk on a daily basis to protect our communities.
Q: Did you guys form a kind-of brotherhood like the real Hotshots when you were filming this on location?
Teller: Yeah. I think I underestimated the physical aspect of the job. I knew it was going to be tough but I wasn't versed on Hotshot training before I showed up. I had seen some videos but it was tough, man, we were hiking and we shot in Santa Fe, which I also didn't know was the highest altitude capitol in the country. It's like 7,500 feet above sea level. We were filming some locations that were 10,000 feet above sea level. Josh (Brolin, who plays Eric Marsh, the crew's superintendent) was giving everybody chlorophyll. I guess that was something that helps your body, your blood oxygenates better. But it was tough. It was a kick in the gut. I think the boot camp, as far as a cast rehearsal goes, I don't think anything brings you closer together than collective suffering. It didn't matter if it was somebody's first movie because they looked like the actual guy or you're Josh. Josh had an open-door policy and he really was the catalyst and energy behind this. He was our leader, top of the call sheet and he just carried that through the whole production. It was such a wonderful experience. I think anybody you talk to that was involved would echo that.
Brolin: There's a lot to that but it's such a personal experience what we went through. To talk to (the press) about it, we want you to think we went through hell, in order to become a Hotshot but the truth of the matter is, it's like what Dwayne Steinbrink (Bridges' character) said at the end, "You'll never be a Hotshot but we're glad that you guys represented." He made that very clear and it was nice to get that honesty from somebody who was there and trained these guys but I think, as actors, we put ourselves in a situation where there was no comfort. It was very uncomfortable and I made sure that it was as uncomfortable as possible. There were no laggards. There was no entitlement. Everybody had a lot of respect for the story so they were willing to give 150 percent and it was great.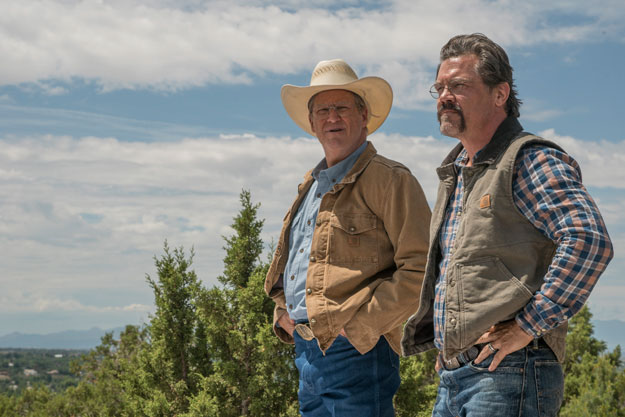 Q: What was the one thing you wanted to make sure you captured about these real people?
Kitsch: To go back to the training as well, to have Pat and Brendan there, it really is, to me, a small percentage of why we're there. Serving (the character I play, Chris) MacKenzie and Steve and Marsh and McDonough and these guys, it's a responsibility that I think all of us absolutely loved and were honored by. That's where that communal comes in, where everybody goes through their own fear of wanting to make people watching MacKenzie or Marsh that didn't know them, know who there are after this movie comes out. It's our responsibility to show that story. Yeah, there's that responsibility and I that's what drives you as an actor, a storyteller with Joe. Having this relationship with Brandon and having him with me talking about MacKenzie was invaluable and sharing laughs and going through that whole full spectrum of that as well is why you do it.
Q: What was your biggest concern in bringing your character to the screen?
Bridges: Everyone in the company wanted to do justice to the tale that we were telling. It's invaluable to have people who actually went through that onboard. Brendan was there just about every day. Duane, the fellow I play, was there often. He came out to my place and spent a couple of days helping me figure out my costume and talking to me about the emotions he was feeling.
When Joe invited me onboard, one of the things I couldn't believe, was that Duane also is a singer (like me), and has a band called The Rusty Pistols, and we're going to put that in the movie. So, Duane came out and we jammed together. There's nothing like music to bring people together. My friend, T Bone Burnett, ended up producing the song that I sing in the movie, and we used the real Rusty Pistols as the band in the movie.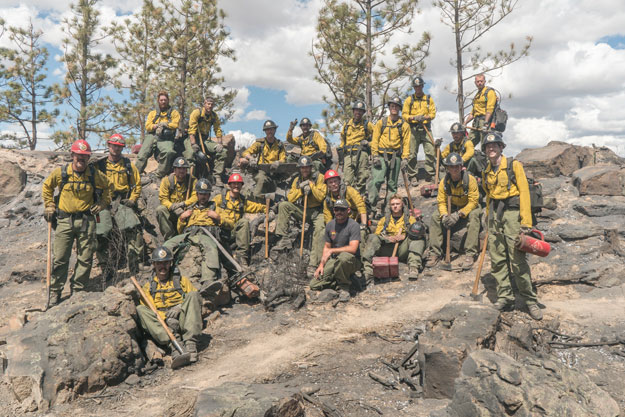 Q: What previous knowledge did you have about Granite Mountain Hotshots and this horrible tragedy? Were you aware of what happened to them before you signed on for your role?
Brolin: Yeah, I knew about it because I basically grew up in a firefighting community. I became a volunteer Wildland firefighter when I was 21. Even though I was working (as an actor) at the time, I didn't tell production that I was a firefighter. I preferred spending time with firefighters more than actors. I spent three years in Tucson working with that community. So, it meant a lot to me (to play Eric Marsh) and I know a lot of firefighters who went to the funeral (for the Granite Mountain Hotshots victims).
As an actor, you want to be involved in a story, when you choose a movie, that resonates. Playing Cable (in the comic book movie "Deadpool") is fun, but this is something different. It becomes very personal. I think it was very emotional (to make this film) for everybody involved. Everything was forward moving, and there's something wonderful about that.
Bridges: I was very excited to be involved for a number of reasons, one because I have this intimate relationship with fire, I haven't been a Hotshot certainly, I haven't had Josh's experience but I have fought fires in Montana, fires broke up around people's houses and you go with shovels and you do your best, I've lost 400 acres on my ranch in Montana to fire. Just having a wedding for my daughter in Montana and we were circled by fires, and more and more… Sue, my wife, has evacuated by herself three times up in Santa Barbara while I've been out making movies… I lost my house in Malibu, so fires it's something to really pay attention to."
'Only the Brave' in theaters October 20th.
To consider making a donation to The Granite Mountain Fund: https://www.granitemountainfund.org.