Hulu Expands Originals Slate and Announces New Content Deals at TCA Press Tour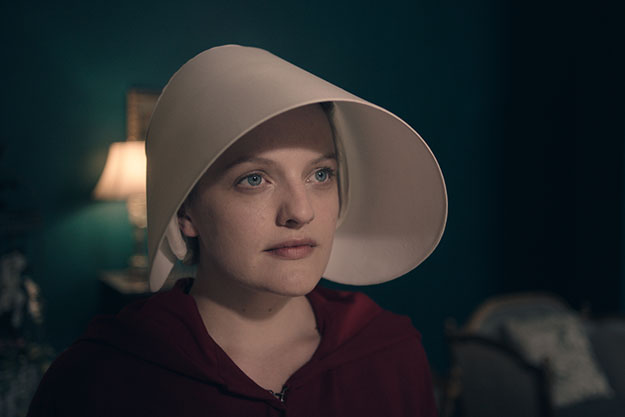 At the Television Critics Association's Winter Press Tour at the Langham Hotel in Pasadena, Hulu Chief Content Officer Joel Stillerman unveiled a series of announcements that continue to fuel momentum for Hulu as it expands its original and library content catalogue - the largest of any streaming video on demand service in the U.S. The company's announcements included new deals to add more premium TV series and films to Hulu in 2018.
"We are committed to creating a curated, diverse, and boundary-pushing collection of content," said Hulu Chief Content Officer Joel Stillerman. "And, we are doing just that by adding even more beloved shows like ER, as well as expanding our offering of brand defining original series, all within a world class on-demand experience. As we continue to explore what it means to make content in a streaming world, we are incredibly bullish on Hulu's prospects for this year and beyond."
There was also an announcement of a new agreement with Warner Bros. Domestic Television Distribution in which all 15 seasons - over 330 episodes - of the fan-favorite series ER will be added on the streaming service.

In addition, on March 23rd, they will present the sequel to one of the highest-grossing documentaries of all time: March of the Penguins 2: The Next Step.
There was as well confirmed a full series order for Catch-22, a six-part limited series event from George Clooney, Paramount Television and Anonymous Content based on one of the most significant novels of the twentieth century. Clooney will portray Colonel Cathcart, and will direct the series alongside his Smokehouse Pictures partner Grant Heslov. The series will go into production in 2018. 
Catch-22 will be executive produced by Clooney and Heslov on behalf of Smokehouse Pictures, along with Richard Brown and Steve Golin on behalf of Anonymous Content. Luke Davis and David Michôd are attached as co-writers and executive producers for the series.
Hulu also presented panels for its slate of upcoming original series including The Looming Tower, Hard Sun, and the highly anticipated The Handmaid's Tale season two.

In a Q&A at the panel for "The Handmaid's Tale" that was full of compliments and love declarations a reporter asked "Do you not know how good you are?" and Moss couldn't hide her excitement between so many great reviews about her and her show. The producers also shared they got a bigger budget for Season 2 as part of  the "expansion of our world."
And Littlefield (the showrunner) said, "We all want to say the reason we've had such success is because of you. You gave us a Klieg light and let the world know they ought to watch this thing, and we are grateful for that."
When recounting the story of how he came into the project, "My agent said, '[Elisabeth Moss] is interested in this project, and you should look at it,'" Littlefield explained. "I read [creator Bruce Miller's first two episodes] and said, 'What a powerful, incredible vision.' And I knew of Margaret's book, but I hadn't read it, so I sat down in one sitting and read the book. Then I went back and read Bruce's two scripts again and said, 'Okay, what do I have to do to be a part of this?'"

Littlefield then discussed the project with Moss and urged her to sign on as well. "I got on the phone with Lizzie — she was in Australia making 'Top of the Lake 2.' We spoke for a couple of hours, and my message to her was, 'You're in a place in your life where you have incredible choices, and fortunately I've got some pretty good choices in my life too. I think we drop everything and jump on-board because Bruce has a vision for what this can be."  Moss signed on not only as the star of the show but as a producer as well.
We were only shown a little preview of what's to come in the second season but critics were worried it was going to swerve from the original material of Margaret Atwood. Moss acknowledged it's actually going to be darker than Season 1. Littlefield said the budget was bigger for the new season to delve more into the United States' second civil war that led to the split-off creation of totalitarian Gilead.
Miller (creator) assured the critics that the season "lives in an Atwood world" and that the first season also "diverted quite a bit from the book, in ways people did not notice, which made me feel good it had a lot of 'Atwood-ness'."
Miller promised adding, "she is the mother of the series... we are not exiting that world at all."
"The Handmaid's Tale" will return for season two on April 25th with two new episodes, and subsequent episodes released every Wednesday only on Hulu and I just cannot wait!